With every stair Tebogo climbs to the stage, with every step he takes across the stage, the heart of his mom, Jane Fransman, beats faster. Thump-thump, thump-thump. Proud beats. When he stops and receives his teaching degree there, in the auditorium of the Potchefstroom Campus of the North-West University (NWU), she wants to jump out of her skin. Tears course down her cheeks. "I was very happy. I never thought I would see the day that he would stand on the stage and receive his degree." Because life has tried to throw her from course more than once.
Jane was born in Boskop 43 years ago and grew up in Klipdrift, just outside Potchefstroom. She was estranged from her father, who worked for Transnet, and her mother had no livelihood. The result was that she lived with her grandmother, Feikie Fransman. "She was a very strict grandma, that one."
She left school in Grade 10 and eventually, in 2011, joined the service provider that provided cleaning services to the NWU. In 2015 another service provider took over, and Jane continued working for them.
In the meantime, Tebogo successfully continued his school career at Pudulogo Primary and Basobi Secondary in Gauteng. "He always achieved very good marks," Jane says.
Three years ago her partner and Tebogo's father, Daniël Hoffman, had a paralysing stroke and Jane was the sole breadwinner in the family. Tragedy again struck the family when Daniël died from Covid-19 a year ago. "He was a good father. I had a very difficult time. I had four children who were still at school."
Jane persevered, Tebogo received an NSFAS bursary at the NWU and recently mother and son were able to share an unforgettable day.
 "I am a very happy mother. He makes me so proud, because he faced difficult circumstances and triumphed."
Tebogo is currently looking for work, and although his search has not borne fruit yet, his mother says he must not lose heart: "At school he did not give up and go and work. He persevered and kept on. At university too. I want to tell him that he must keep on standing strong, like he did at school."
And Jane? Jane will be there to support her children. No thorns in the road will make her lose her stride.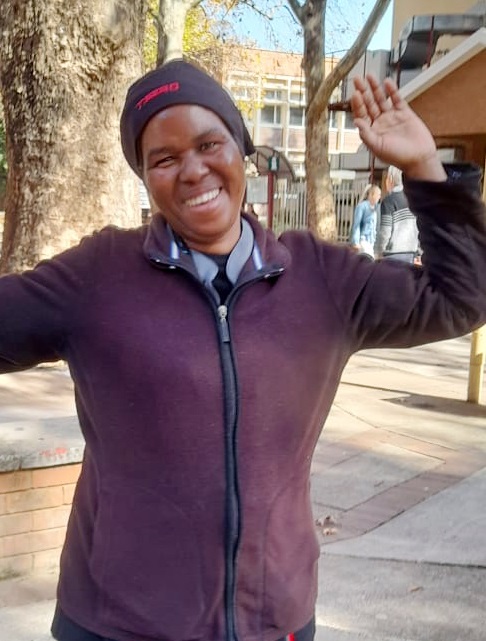 Jane Fransman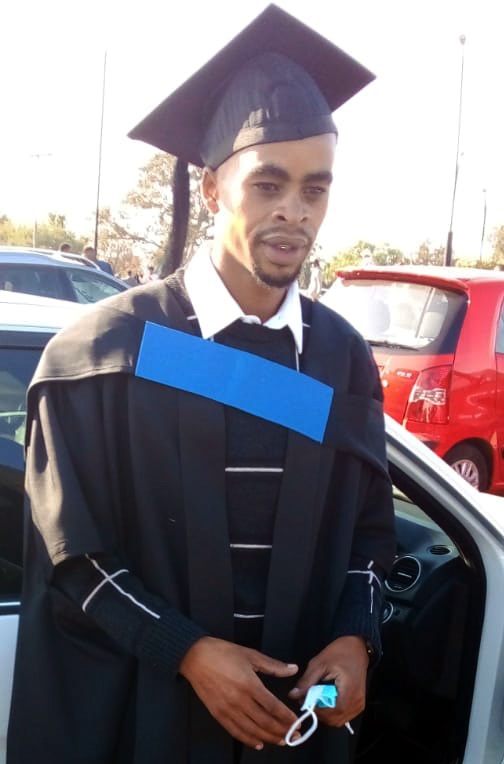 Jane's son, Tebogo