Mahikeng Campus News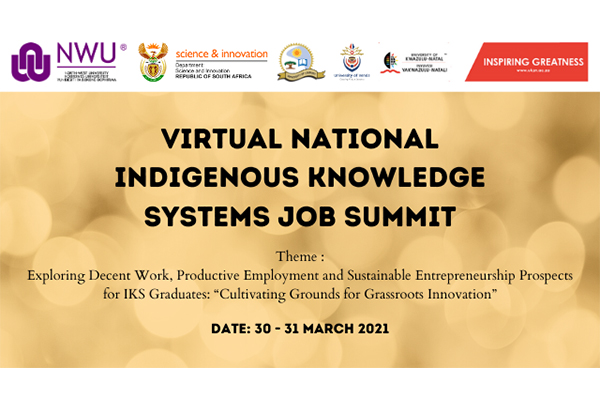 The Minister of Higher Education, Science and Innovation, Dr Blade Nzimande, has expressed government's commitment to working with relevant stakeholders to find solutions to unemployment for graduates within the indigenous knowledge systems (IKS) sector.
The Minister was speaking at a two-day virtual summit hosted by North-West University (NWU) in collaboration with the Department of Science and Innovation (DSI) and the Universities of Venda, Mpumalanga, Limpopo and KwaZulu-Natal on 30 and 31 March 2021.
The aim of the summit was to find innovative ways of creating decent and productive employment opportunities for IKS graduates who are struggling to find employment.
With youth unemployment in South Africa at an all-time high, it is of great concern that there is also a lack of research with regard to unemployed. This continues to be a concern for IKS students and graduates, and if left unattended, could cause more harm.