Mahikeng Campus News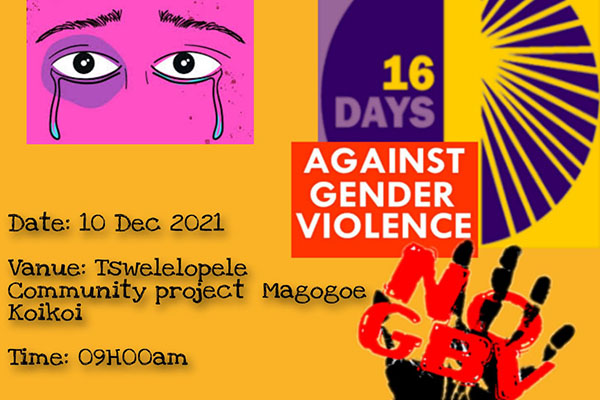 The School of Nursing at the North-West University's (NWU's) Mahikeng Campus is collaborating with various stakeholders to commemorate and support 16 Days of Activism against Gender-based Violence (GBV).
16 Days of Activism Against GBV is an international campaign to challenge violence against women and girls. The campaign runs every year from 25 November, the International Day for the Elimination of Violence against Women, to 10 December, Human Rights Day.
The NWU's main event will take place at 09:00 on 10 December 2021 at Magogwe Koikoi.
Various stakeholders are involved, including the Mmabatho South African Police Service, the Community Police Forum, the departments of Social Development and Health, the Tswelelopele Community project, Legae la Tsholofelo and Men for Real.
According to Boitumelo Molato, a lecturer at the School of Nursing, this day forms part of their strategy to curb, eliminate and prevent violence against women and girls.