One of the favourite sons of the North-West University (NWU), Chederick van Wyk, currently finds himself in Tokyo, Japan, in the company of a hand-picked group of South Africans who will fly the country's flag at the Olympic Games. Van Wyk, who will take part in the 4 X 100 m relay, took some time after supper to share his experiences in Tokyo so far.
 "The lockdown regulations are taken very seriously. Particularly at the airports hours of procedures were followed, tests were done and apps were downloaded onto our phones to monitor us. At the Olympic village itself, our temperatures were also measured. Our temperatures are measured daily, after which we capture them on the app. At the dining halls, the organisers also try to maintain social distancing regulations as far as possible, like the partitioning that is used at the dining tables," Van Wyk recounts.  
 "In general it is an incredible privilege for me to be here. It is just wow! All the types of sport from across the world that are here … this is my first Games, so I want to see everything and be everywhere. I just want to take as many photos as possible and build memories. What is remarkable to me is the organisation and how the entire world gathers for the sake of sport."
To supporters, Akini Simbini's performances in the 100 m will definitely be a highlight, and teammate Van Wyk agrees: "I am quite looking forward to the 100 m and what Akani can do for us. I was privileged enough to be able to move around with him over the past two weeks and we trained for the relay together, and I look forward to his 100 m. And then naturally also to our 4 x 100 m."  
Chederick van Wyk and the South African relay team will be in action for the first time on 5 August.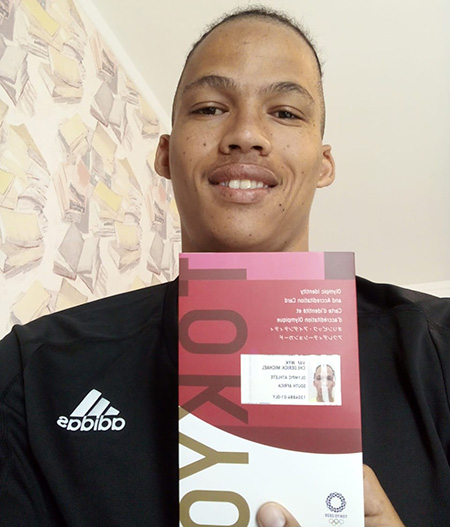 Chederick van Wyk