Together they are known as the water mavericks: Prof Carlos Bezuidenhout and Prof Henk Bouwman from the North-West University (NWU) have a wealth of experience between them and have amassed acclaimed recognition for their water-related research in their respective fields.
Last year their work was honoured when they were awarded the 2021 Water Research Commission (WRC) Legend Award. They are among a handful of South Africans whose remarkable careers have left a lasting legacy in the South African water sector and who have been honoured by the commission. With major contributions to the global environment, the WRC has served the water research, development and innovation needs of South Africa for more than 50 years.
Prof Bezuidenhout is currently the director of the Unit for Environmental Sciences and Management and his research interests lie in aquatic microbiology, water, sanitation, health and energy. For more than two decades he has diligently worked on tracking potential disease-causing microorganisms such as bacteria, fungi and viruses lurking in our water resources. He has gained national and international recognition as a leading authority on anti-microbial resistance in freshwater resources.
The WRC funded one of his first research projects, which involved a large-scale study of the microbial and physical characteristics of selected groundwater and surface waters in North West. "Water resources in the province had not received much research attention before the study, but it highlighted several concerning trends. Nitrates were found in groundwater and salts in surface water, but faecal matter was also found in several resources," says Prof Bezuidenhout.
When this outstanding scientist inadvertently discovered that a protein fingerprinting methodology could be used for DNA fingerprinting, his research helped to advance the development of PCR DNA fingerprinting.
Prof Bouwman is one of the most prominent ecotoxicologists in Africa. Ecotoxicology is a multidisciplinary field that integrates toxicology and ecology. This is the study of the effects of toxic chemicals on biological organisms, especially at the population, community, ecosystem and biosphere levels.
He is currently a professor in Zoology in the Unit for Environmental Sciences and Management, with research interests in ecotoxicology applied to various biological systems, mainly earthworms, fish, humans, birds and recently crocodiles, and in bird ecology. For decades throughout his career, he has constantly studied organic pollutants. These are persistent organic pollutants (POPs), which are toxic chemicals that survive in the environment for years before deteriorating.
Prof Bouwman was closely involved with the processes that led to the banning or restriction of 23 of the 30 POPs now listed by the Stockholm Convention. Then, in his capacity as a panel member for the Scientific and Technical Advisory Committee of the Global Environment Facility, he assisted in allocating millions of dollars in foreign aid for the reduction of pollutant usage in various parts of the world. As a result, many harmful chemicals were gradually phased out of use internationally, posing less of a threat to people and the environment both today and in the future.
The two mavericks in cahoots
The two mavericks also collaborated on projects on microplastics in the Vaal River, which made front-page news in Beeld. It caused a huge furore that even surfaced in parliament. Together with Prof Rialet Pieters they also investigated HIV antiretrovirals in water, which also resulted in a parliamentary brief.
Prof Carlos Bezuidenhout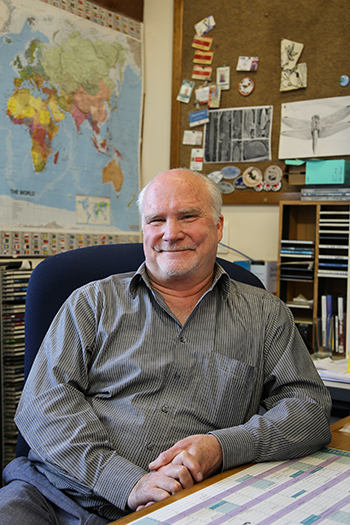 Prof Henk Bouwman