The world is a mesmerising place filled with interesting events and occurrences. These do not happen in isolation, and to fully understand the intricacies of any given event or interaction, it is necessary to investigate the "bigger picture" surrounding it.
This, in a nutshell, is what systems science is all about. It provides the researcher with tools to achieve a broader understanding of the complexities of a problem situation. The discipline is in contrast to reductionism, in which the variables in the problem situation are reduced in order to understand the impact of each individual variable. Systems thinkers embrace complexity and study the interrelationships in a situation.  
An academic of the North-West University (NWU) is the first South African and NWU staff member* to become president elect of the International Society for the Systems Sciences (ISSS).
Prof Roelien Goede from the NWU's School of Computer Science and Information Systems in the  Faculty of Natural and Agricultural Sciences will be heading the ISSS for a three-year term. She will server her first year as president-elect, the second as president and the third as past president.
Roelien will have specific responsibilities for each of these years. 
She has been involved in the society since 2014, serving in roles such as vice-president for publications, vice-president for public relations and membership, and special integration group chairperson for action research.
 Finding answers to real-world complexities
"I studied computer sciences and while working as a programmer I realised that the methodologies I studied were inadequate to address real-world complexities."
Her interest in systems science started while studying towards a PhD degree in business intelligence about two decades ago.
"I immediately realised that it provided me with useful methods and approaches to make sense of the world I am part of."
Roelien formally entered the scholarly world of systems science after attending the Lugano Summer School on systems design in 2012. She became part of the ISSS board in 2018.
As president she joins the ranks of well-known scholars such as Geoffrey Vickers, Russell L Ackoff and Ervin Lazlo, all of whom headed the ISSS for specific terms.
She is very excited about leading the ISSS. "Being elected is international recognition for my contribution to science. It is a great honour for me."
"My role will be to promote the scholarly development of the discipline of systems science. I believe that, as systems scientists, we can make a strong contribution to our world, which is plagued by a sustainability crisis, injustice against minorities and other global systemic problems."
Her current responsibilities include arranging a biweekly symposium for ISSS members. She also assists in enhancing the ISSS webpage and edits the society's newsletter.
 Roelien has a passion for systems science and wants to see more young people becoming enthusiastic about it and involved in the discipline, for instance as ISSS members.
She invites anyone who is interested in systems sciences to email her at Roelien.Goede@nwu.ac.za.
To read more about the International Society for the Systems Sciences, visit ISSS.org.
*According to Roelien, a former NWU staff member, Prof Ockie Bosch, also served as president of the ISSS. However, he had already left the service of the NWU and emigrated to Australia by the time he was elected in 2016.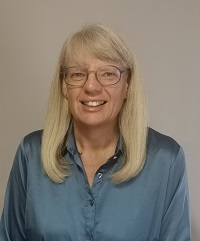 Prof Roelien Goede says systems science is applied in all disciplines, with key applications in environmental management, health sciences and organisational systems management such as project management and information systems management.