The world is constantly evolving, and staying on top of the continual flow of changes necessitates lifelong learning. One of the most effective lifelong learning approaches is self-directed learning (SDL), where people set their own learning goals and choose what and how they want to learn.
His passion for SDL and his commitment to being a lifelong student earned Johan van Lill, Radio Sonder Grense (RSG) presenter, an award from the Research Unit for Self-Directed Learning at the North-West University (NWU) on 4 November. The award was handed to him during the university's Fourth International Self-Directed Learning Conference, making him the first recipient to be acknowledged for contributing to the enhancement of SDL in society as a whole.
Johan, an education expert, writer and motivational speaker, has devoted many hours of his radio programmes to SDL and creating platforms for teachers, students and parents to engage on various related aspects ― especially in the education sector.
Mixing work and education
"It is wonderful to receive recognition such as this. I feel privileged to be able to combine my passion for education with my work as presenter at RSG," says Johan.
He says although he cherishes the award, the greatest reward is the positive feedback he receives from listeners and teachers, and knowing that his involvement contributes to lifelong learning.
Johan has hosted programmes on topics such as the importance of SDL, SDL and technology, SDL during the Covid-19 pandemic and SDL and indigenous knowledge. He has interviewed many experts in the field and also covered the NWU's third international SDL conference.
"I have always been passionate about education, but my specific passion for SDL started after a chance meeting as convenor of the KykNet Fiësta Awards judging panel at the time with Prof Josef de Beer of the NWU's Faculty of Education. He spoke about the importance of SDL and it inspired me to get involved."
He says when he started his first programmes, it became clear that listeners wanted to know more about SDL.
"RSG is considered a primary source of information for many listeners. It is a powerful medium that reaches many people. It is not just students and school learners who want to know more, but also parents, especially those who facilitate home schooling."
Johan says these parents realise that children have to take responsibility for their own learning and want to know how to support them. "I believe that by showcasing SDL, we are also empowering a whole generation."
More about the conference
The NWU's Research Unit for Self-Directed Learning hosted the Fourth International Self-Directed Learning Conference virtually from 3 to 5 November 2021.
Delegates from across the globe shed light on SDL research and the lessons learned during the Covid-19 pandemic.
The three keynote speakers were all awardees of the coveted Malcolm Knowles Award of the International Society of Self-Directed Learning ― the highest form of recognition awarded to researchers in the field of SDL.
They were Prof Michael Ponton of Texas A&M University-Commerce, Prof Naomi Boyer of Polk State College in Florida, and the NWU's own Prof Elsa Mentz.
Prof Ponton's keynote address was titled "An agentic perspective of learning and suggestions for teaching". Prof Naomi Boyer talked about "The digital skills economy and self-directed learning", and Prof Elsa Mentz spoke on "Putting self-directed learning research and practice to the test: Looking at the past, challenging the future".
Some of the themes that were explored included technology-supported cooperative learning, blended learning in underprivileged contexts and the role of digital technology in formal assessment.
Prof Josef de Beer and Prof Neal Petersen also read a paper on the first-year students' online virtual excursions that the NWU pioneered in 2021. The rich data gathered has shown that virtual, online environments underpinned by problem-based and cooperative learning principles enhance self-directed learning.
Click here to watch the video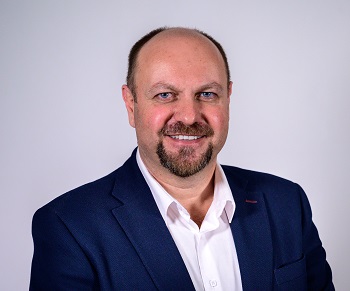 Johan van Lill says he is grateful to RSG, as this radio station has afforded him a platform to promote self-directed learning.