The sharing of knowledge resources is a growing global trend, and the North-West University (NWU) has embarked on a unique South African initiative to promote the creation and use of original open educational resources.
The recently launched NWU Open Educational Resources Fellowship programme endorses and stimulates research on the adaptation or creation of open educational resources*.
Prof Jako Olivier, UNESCO Chair on Multimodal Learning and Open Educational Resources and initiator of the programme, says the fellowship is unique in South Africa and aims to support cost-effective and highly customisable options for learning in a technologically enhanced environment.
He says the programme is an ideal opportunity to provide support and funding for academic staff who want to include new online resources in their classes or adapt their resources to their students' needs.
Fellowship realises access aim of NWU
According to Prof Olivier, the programme is all about access and sharing. The resources created will be shared online through an open licence when the programme concludes.
"The programme is important in realising the aim the NWU set for itself with its Open Educational Resources Declaration, which was approved in 2018. The university committed itself to support and promote the creation, reuse, revision, remixing, redistribution and retention of open educational resources in an open licensing framework."
Grant boosts open educational resources
The fellowship, which runs for 18 months, involves a financial grant for the adaptation or creation of open educational resources. This includes a grant of R40 000 for the development of these resources and R7 000 for online conference attendance and presentations for each of the 22 fellows.
Fellows will have the opportunity to attend a number of workshops by experts on open educational resources and open pedagogy, and will receive mentoring from experts.
"The focus of individual workshops is open licensing, open pedagogy, researching open educational resources and how to document the research."
Prof Olivier says the fellows will receive support to help them create or adapt open educational resources such as open textbooks, online tutorials, Wikibooks or combinations of open learning objects, including videos, interactive activities and even simple online games.
A book publication by the Open Educational Resources fellows on the process and implementation is also planned.
These academics will carry the torch
After an application process, 12 projects were selected. These projects were drawn from all three the campuses of the NWU, and specifically from the faculties of Natural and Agricultural Sciences, Health Sciences, Humanities and Law. The academics and researchers involved in these 12 projects were chosen as Open Educational Resources fellows for 2021 to 2022.
Prof Olivier and Prof Linda du Plessis, vice-principal and deputy vice-chancellor for planning and Vanderbijlpark Campus operations, announced the names on 31 May this year. To watch the announcement follow this link: https://youtu.be/9kqi5pVhSo8
They are: Dr Christo Bisschoff, Dr Christmal Christmals, Baaqira Ebrahim, Dr Yolande Heymans and Prof Cornelie Nienaber-Rousseau from the Faculty of Health Sciences.
The fellows from the Faculty of Humanities are Dr Jess Auerbach, Dr Yolandi Coetser, André Gouws, Prof Chantelle Gray van Heerden, Carina Grobler, Nolwandle Lembethe, Sysman Motloung, Dr Godswil Nwabuisi Osuafor, Juan Steyn, Aida Terblanche-Greeff and Dr Mignon van Vreden.
Kabelo Mutubi is from the Faculty of Law, and the fellows from the Faculty of Natural and Agricultural Sciences are Mario Chauque, Prof Bukohwo Michael Esiefarienrhe, Chandré Liebenberg and Dr Aurelia Williams.
For more information about the programme, email Prof Olivier at jako.olivier@nwu.ac.za.
*Open educational resources include educational materials in different formats that are published under an open licence, have no-cost access and are available for reuse, repurposing, adaptation and redistribution. These resources can include full open courses, open textbooks, lecture notes, syllabi, videos, software, assignments and tests.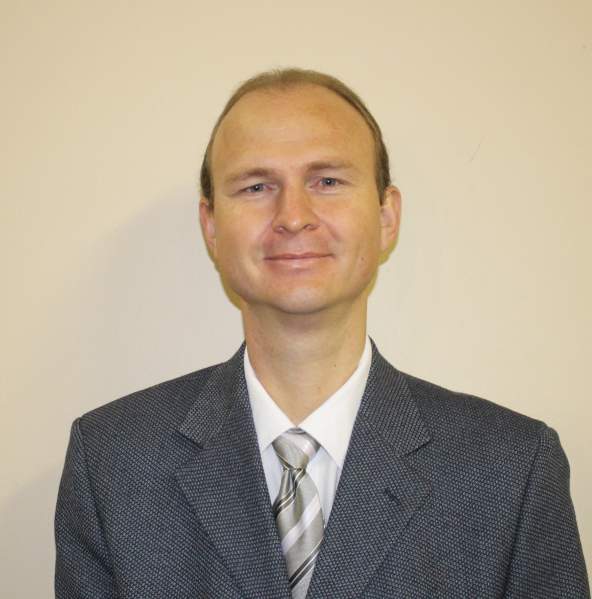 Prof Jako Olivier, UNESCO Chair on Multimodal Learning and Open Educational Resources