With a 25-year age gap between them, mother and son Susan and Janu Fouche have both been accepted to do their first year at the Potchefstroom Campus of the North-West University (NWU).
Forty-three-year-old Susan is studying towards a social work qualification, while her 18-year-old son is pursuing a degree in computer and electronic engineering.
Susan says that she did not plan to start working towards her qualification at the same time as Janu – it was all a coincidence. "Over the past couple of years I have been thinking about getting my social work qualification, but constantly hesitated because my children were still young, and I had a number of other responsibilities. Last year my workload decreased and I realised that my children were more independent, and I decided to register to study," she says.
When Janu initially found out that they would be studying together, he thought his mother was joking, but soon warmed up to the idea.
"Janu is looking forward to making new friends and learning more about programming and physics. I, on the other hand, am looking forward to learning more about psychology and hope it will help me expand my ministry."
Susan is the founder of Vessels of Mercy, a non-profit organisation that works with children who have been removed from their negligent or abusive parents by the courts. She is also a foster parent and learned all the fostering processes over the past 13 years.   "With this qualification, I would like to understand how these processes work from a social work perspective," she says.
In the next five years Janu says he will have completed his four-year degree and be working at a computer programming organisation. He adds that later in life he wants to open his own business. Susan says in the future she will look at completing a postgraduate qualification and hopes to open two more homes where children can be placed permanently.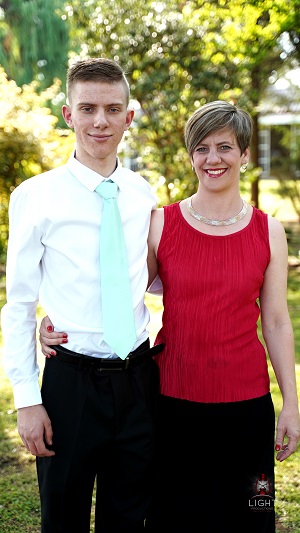 Janu and Susan Fouche