Students from the School of Accounting Sciences at the North-West University (NWU) again showed why both the school and its students are so highly regarded when they received an astounding 85% pass rate in the management case study exams of the Chartered Institute of Management Accountants (CIMA). This is a global exam with an average pass rate of 69%. Even more impressive is the fact that 67% more students had attempted the exam than the year before.
CIMA is the largest professional body for management accountancy in the world, and passing this exam is part of the requirements for qualifying as a chartered management accountant. Students from the NWU's 2022 Management Accountancy honours-degree programme wrote this international computer-based exam in November 2022, shortly after completing and passing their NWU exams.
"These results are testament to the superior quality of the Management Accountancy programme offered at the NWU, especially considering that this is a global exam. Management accountants fulfil a crucial skills gap in the finance and business sectors in our country and abroad. We welcome prospective students who want to pursue a career in this field and who choose the NWU as the partner in their journey towards achieving this prestigious designation," says the deputy director of the School of Accounting Sciences, Prof Nico van der Merwe.
Management Accountancy students are typically ideally suited to become project managers, management consultants, financial directors, chief executives and entrepreneurs.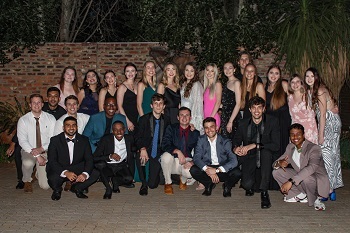 The BCom Honours in Management Accountancy class of 2022.