There was little doubt that she would be able to do it. Scratch that – less than a little, but just more than none. Liezel Gouws says that perhaps she would not have ended on the podium in the long-jump event at the recent Para Athletics World Championships, but a top position was definitely booked for her.
"I started with long jump only recently, but unfortunately I could not participate in it in Paris. However, I do believe that I could have ended among the top four," the 25-year-old student from the North-West University says.
She did excel in the items in which she participated, with a fifth position in the 400 m (T37 category) and a seventh place in the final of the 100 m, also in the T37 category.
"I ran my best times for the season in both items."
It is Tuesday morning, 17 July and she is still chasing about on foreign soil.
"We are flying back today – things are a bit rough at the moment," she says, but is very happy about her experience from 8 to 17 July in die world's capital of romance.
"In general it was a great experience. I took on the World Championships just to take in every moment and live out my ability to run. To make the best of every opportunity. To do it for God and to do it with Him. My other aim was to enjoy the experience, and I managed to do that."
Now she is back in the country and has set her sights on returning to Paris in August 2024 – this time with a new, razor-sharp arrow in her athletics quiver:
"I am very excited about this new long-jump challenge ahead and look forward to starting to prepare for the Paralympic Games next year."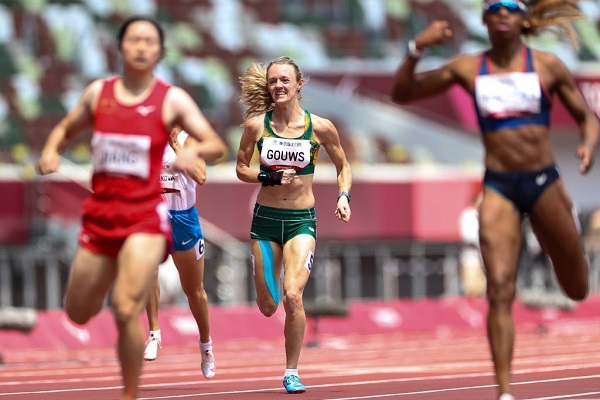 Liezl Gouws in action