​The North-West University (NWU) is one of the best tertiary education institutions for education towards a professional career. This has been reconfirmed by the latest rankings by the Times Higher Education (THE) World Rankings, which place the NWU among the top local universities.
THE's 2022 rankings that were released on 13 October highlight the quality of the NWU's subject offerings not only locally, but also internationally.
Locally, the NWU features among the cream of the crop. It is in the fifth position among 10 local higher-education institutions in the field of Business and Economics. This ranking is two positions better than last year.
The NWU is placed in the sixth position in both the field of Law (the same as last year) and that of Social Sciences (moving up two positions in this field). It maintained the seventh position in the field of Education.
Globally, the university is listed in the 201+ category for Law and in the 401 to 500 category for Education. It also shines in Social Sciences and Business and Economics, where it is ranked in the 501 to 600 category.
Rankings constantly underline NWU's excellence
THE measures performance in each subject area across five areas: teaching (the learning environment); research (volume, income and reputation); citations (research influence); international outlook (staff, students and research); and industry income (knowledge transfer).
The NWU is also one of the top institutions in South Africa in Engineering Studies. To read more: NWU among the best in engineering studies | news.nwu.ac.za

Commenting on the rankings, Prof Dan Kgwadi, vice-chancellor and principal of the NWU, remarked that the rankings underline the relevance of the NWU's offerings for the industry, both locally and internationally.  

"We are dedicated to being an internationally recognised university in Africa. We are committed to delivering quality graduates who can excel in their chosen careers."

To learn more about the NWU's achievements in the latest rankings, visit:
NB! The rankings for Arts and Humanities will follow on 3 November.

Business and Economics: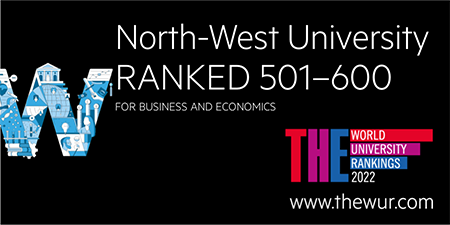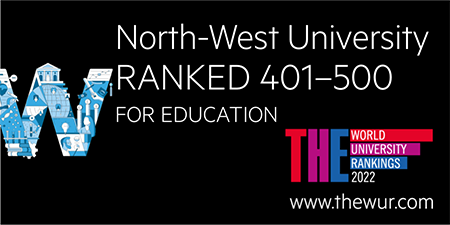 Law: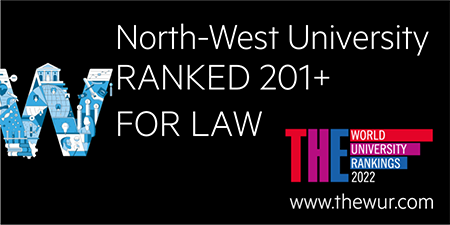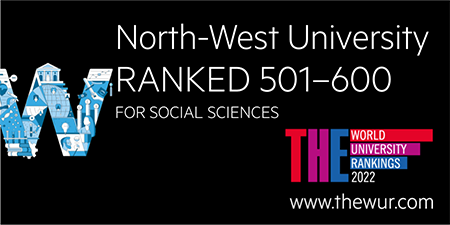 ​