With calls for safer, cleaner environments, a North-West University (NWU) researcher suggests that local governments use and enforce existing environmental regulations to ensure a better quality of life for all.

Maricélle Botes, part of the research team at the Faculty of Law's South African Research Chair in Cities, Law and Environmental Sustainability (CLES), says that while regulations and instruments are available, they are not being utilised.

She recently completed her master's dissertation and passed it cum laude with her study, "Legal instruments in South African environmental and local government law for the protection of ecosystem services in cities".

The study was supervised by the CLES chairholder, Prof Anél du Plessis, and recently appointed acting director of the newly established Global Environmental Law Centre (GELC), Dr Angela van der Berg. It was funded by the National Research Foundation and the Faculty of Law.

Through a literature review, Maricélle looked into the crucial and under-researched topic of ecosystem services in cities, focusing on microclimate regulation. Her study investigated the options in law for the protection of microclimate regulation as an urban ecosystem service in South Africa.
The South African legal framework provides for the protection of many rights entrenched in the Constitution of the Republic of South Africa, 1996, including  the right to an environment that is not harmful to one's health and well-being.

Urban heat islands pose a danger

Urban areas, where most people live, are rife with environmental issues such as environmental degradation, pollution, over-exploitation of natural resources and changes in city climates linked to the global climate crisis. The latter, in particular, holds a great threat to human health and well-being due to urban heat islands (urban areas that are significantly warmer, owing to human activities, than the surrounding rural areas.

These heat islands significantly affect the temperature in cities, increase energy consumption and related pollution, reduce air circulation and prevent the cooling down of the general city environment.

The challenges experienced in cities threaten ecosystems' capacity to provide vital  services upon which life depends. Among the ecosystem services provided by nature are food and water production, air and water filtering, pollination, photosynthesis and climate control in the form of microclimate regulation. Maricélle's research focused on the latter.

Simply put, microclimate regulation is the balancing and control of temperatures and climates in smaller areas such as cities, and is critical for combatting urban heat islands.

Microclimate regulation is underutilised

The South African environmental law and local government law framework provides extensively for voluntary and compulsory environmental governance instruments and directives, conservation instruments, planning instruments, integrated environmental instruments, contractual arrangements and incentive-based instruments. Along with these instruments, the legal framework also contains legal enforcement measures and specific municipal governance instruments for the protection of microclimate regulation.

However, microclimate regulation does not feature prominently in the South African legislative framework and in related literature on urban areas. Furthermore, she says it is apparent that the ecological components that provide microclimate regulation services are severely under-protected.

Maricélle warns that in many instances these services are threatened and are at risk of being damaged beyond repair. This is despite the extensive list of available instruments to protect the environment and its components.

Maricélle believes many of the instruments are applicable to the protection efforts of municipalities or can be altered to suit their environmental protection mandate. She suggests that municipalities incorporate environmental objectives, targets and considerations into these instruments.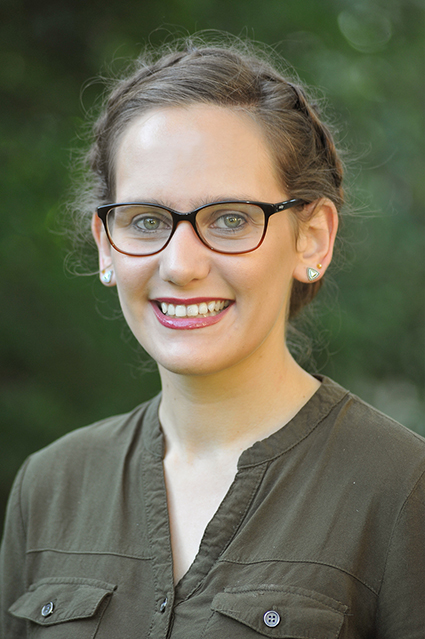 Maricélle Botes.