In William Shakespeare's play Romeo and Juliet, Juliet asks the age-old question: 'What's in a name?' In the case of North-West University researcher Prof Nico Smit, the answer is clear ― his name is synonymous with expert contributions in the field of zoology.
This celebrated academic and parasitologist taxonomist follows in the footsteps of revered people such as biologist and author Sir David Attenborough and former President of the United States Barack Obama. Just like them, Prof Smit can also boast that living species have been named after him.
Prof Smit has recently learned that a third species now bears his name. The first two are isopods that can also include small crustaceans ― a fish parasite (Lobothorax nicosmiti) from India, and a free-living isopod (Metacirolana nicosmiti) of the coral reefs in Fiji. The latest one is a flatworm (Neofibricola smiti) that parasitises crocodiles in Africa.
"This is an incredible honour for me because in my work as a taxonomist, I work towards naming, classifying and describing parasites." Prof Smit has described over 80 new species in his career and also had the honour of naming species after other people. "It is very special because I know what the processes naming organisms entail and how much thought goes into it."
How species are named
He explains that in the process of naming species, a new name usually refers to physical attributes. An organism with three spots may for instance have a name with the word "tri" in it. In Prof Smit's case, it is more his significant contributions to science.
Various researchers were involved in the latest naming process of Neofibricola smiti. The parasite now bearing Prof Smit's name was the subject of a research paper by NWU postdoctoral fellow Dr Olena Kudlai, originally from the Ukraine, working with researchers from the USA, Lithuania, Onderstepoort Veterinary Institute and the University of Pretoria.
Their motivation for naming it after him was: "The species epithet is given in honour of Prof Nico Smit in recognition of his numerous contributions to parasitology and particularly the knowledge of parasites of aquatic animals in South Africa."
The principal investigator of the project, Prof Vasyl Tkach, who is also originally from the Ukraine, wrote: "You have done so much for parasitology in Africa and beyond. I am personally very grateful to you for opening your lab to my younger Ukrainian colleagues, providing postdocs with great mentoring which helped a lot in their professional development."
Prof Smit says the appreciation for his commitment to training and mentoring the future generation of researchers means more than anything to him. "Because what good is a name if it does not signify an impactful legacy?"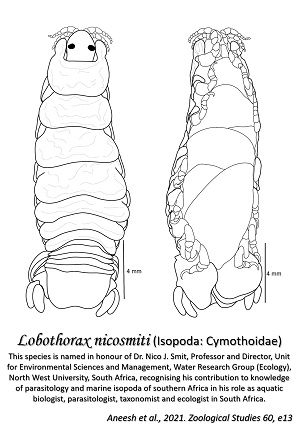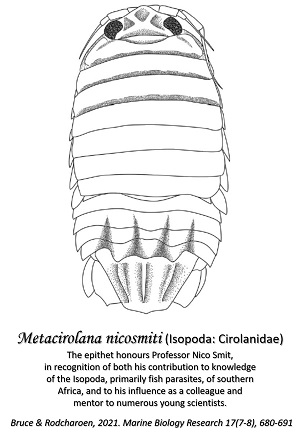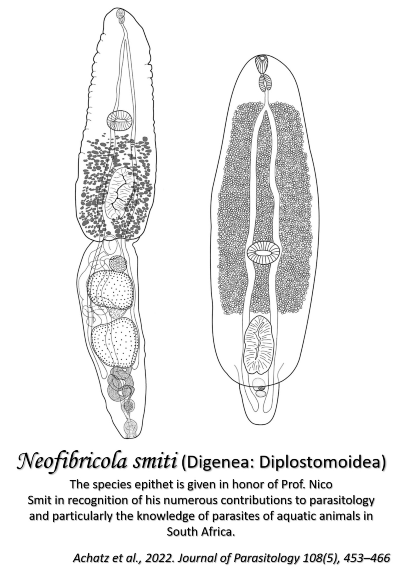 The three organisms that bear Prof Nico Smit's name are Lobothorax nicosmiti, Metacirolana nicosmiti and Neofibriola smiti.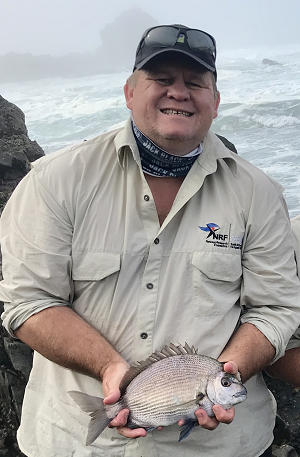 Prof Nico Smit is an expert researcher in parasitology who has a deep love and appreciation for nature.