Prof Jan van Romburgh nourished, planned and pondered over his vision for the NWU Business School for the next five years. He recently shared this vision in the form of a fresh and innovative metaphor – namely Project Proton. He invited all his colleagues, the advisory board, and other important figures from the NWU Business School to share his views and to also pick their minds. The virtual attendees were welcomed by Prof Raymond Parsons and greeted and inspired by Dr Jacques Faul, and the meeting was facilitated by Prof Jan himself.
Prof Raymond Parsons, chair of the advisory board of the NWU Business School, shared his excitement regarding Project Proton and is confident that the Business School can be competitive in a changing world. "The new approach should be to adapt and to take our vision and mission into a changing world, and to do this successfully is rather a lot like riding a bicycle: if you stop, you fall off."
Dr Jacques Faul, CEO in professional sports administration for 18 years, respected businessman, and an NWU Business School alumnus, addressed the attendees with a story of passion, motivation and hard work. In all his years in the cricket industry, he came to learn quite a few life lessons and graciously shared those with the NWU Business School staff. "As professional people, we are inclined to quickly skip over our victories and start working on our new goals. But we need to reward ourselves and take time to celebrate our successes," Dr Faul says.
"We need to flow like water." Dr Faul explained that some of the most successful people he has met are like water. Nothing stops them, there is no obstacle that can dam them in, they go around it, underneath it, over it. Like this, we should be resilient in our passions and dreams.
At the peak of Dr Faul's career, life threw him a curveball – his loved ones' lives were touched by sickness and were in sudden jeopardy. Instead of giving in to these hardships, he decided to reach out to family and allow them to be strong for him when he could not. This only strengthened him and contributed to further successes in his life. "Remember that your strengths should define you, not your weaknesses," he shared. After his inspiring message, the attendees thanked him with a virtual applause for his honest and heartening message.
At last, the staff's anticipation was addressed as Prof Van Romburgh started to share his vision with them. "What do we call our strategic plan? What do we show people when they ask: 'What's next?' We show them Project Proton!" Project Proton will be the NWU Business School's blueprint for how they will align themselves until 2026. 
The presentation started with a modern, futuristic video capturing the metaphoric essence of the Project Proton plan. "In an ever-changing world, you cannot afford to be stagnant or stationary. Picture yourself the example of movement of energy or electricity. It needs to flow to be able to adapt and to move into the right direction. Movables, like an atom with protons and electrons, if you like … The North-West University Business School is directly compared to such an atom."
Prof Van Romburgh explained that an atom can only be as strong as its core – the proton. "The core, which for the Business School will be our MBA, PGDIP and research, should be healthy and strong. Around the core, the electrons will orbit. Our electrons should be adaptable, movable and manoeuvrable – they are our own innovations and projects like the Think Tanks, Bon Bons, Executive Education, etc.," Prof Van Romburgh explained.
The Think Tanks recently received incredible feedback and attendance spiked with about 200 participants at the last session. The next session will also address extremely relevant and crucial topics in South Africa, such as recommendations on how to approach corruption in our country. The Bon Bons, Mining and Agriculture and Stakeholder Relationship electrons are all doing extremely important work in Africa.
On the sphere of the atom, we also saw fairly new ideas and potential that can be reached in the near future, like naming rights for the NWU Business School. "We aim to receive five-year AMBA accreditation, whereafter the obtaining of naming rights for the Business School will be the next priority," Prof Van Romburgh shared. Other important projects that will surface are the management information system dedicated to the NWU Business School and professional business consultations that will be a service to the community from the Business School staff.
"I am convinced that, as a group of professionals, we can take the Business School to the next level. With this strategy in mind, we will put our resources where our plans are," Prof Van Romburgh concluded his presentation, and invited all the attendees to freely share their ideas and also give their inputs on Project Proton.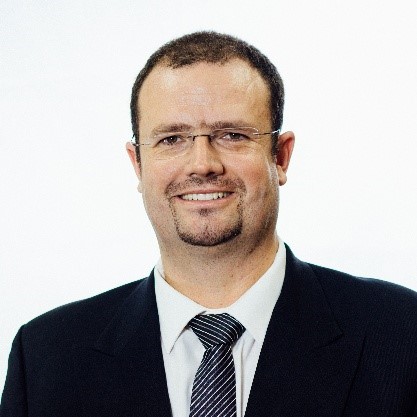 Prof Jan van Romburgh