Team leader: TRADE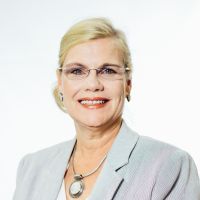 Prof Wilma Viviers is a research professor in the TRADE (Trade and Development) research entity, an NRF-rated researcher and holder of the WTO (World Trade Organization) Chair at the North-West University (Potchefstroom Campus). Wilma holds a DCom (Economics) from North-West University (formerly Potchefstroom University for Christian Higher Education).
Prof Viviers' primary research interests lie in the synergies between international trade and economic development and how developing countries (including South Africa) can grow their economies in more inclusive and sustainable ways. In this regard, she and her research team are focusing in particular on the digital economy and big data analytics and how these can be leveraged to improve countries' growth prospects and export decision-making.
Prof Viviers' active involvement in initiatives aimed at enhancing South Africa's trade competitiveness and performance have earned her the respect of colleagues and associates both locally and internationally. She was instrumental in introducing the TRADE-DSM® (Decision Support Model) in South Africa some years ago and has also been overseeing its rollout in a number of other countries. The TRADE-DSM® is a market selection tool which has earned the reputation of being a refreshingly efficient approach to identifying high-potential export opportunities (or product-country combinations). The TRADE-DSM® and its many applications are extensively covered in numerous academic publications, including the book, Export Promotion: A Decision Support Model Approach, by Prof Ludo Cuyvers from the University of Antwerp and Prof Viviers.
Prof Viviers sits on several national and international committees, and is frequently asked to speak at business and government functions about her research activities.  She has also received numerous awards in recognition of her ground-breaking research over the years.
Telephone Number
(018) 299 1445
E-mail
wilma.viviers@nwu.ac.za
Other Media