Associate Professor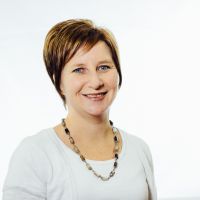 Sonja Grater is an associate professor in the School of Economics at the North-West University (Potchefstroom Campus). She lectures undergraduate and postgraduate courses in the field of international trade, and also gained practical experience in the freight forwarding industry before joining the University.
Prof Grater's research is mainly focused on trade in services and she has authored several publications in this field. She is particularly interested in the potential of the services trade within a South African context. She also heads up the TRADE-DSM® (Decision Support Model) sectoral research group. As part of her research, Prof Grater developed the Decision Support Model for the identification of South African export opportunities for services in particular. The results of the model can be used by government and businesses to develop and expand export markets for specific service sectors.
Prof Grater is also currently involved in research on global value chains (with a services focus), trade facilitation and FDI.
Telephone Number
018 299 1444
E-mail
Sonja.grater@nwu.ac.za