Professor
Vanderbijlpark Campus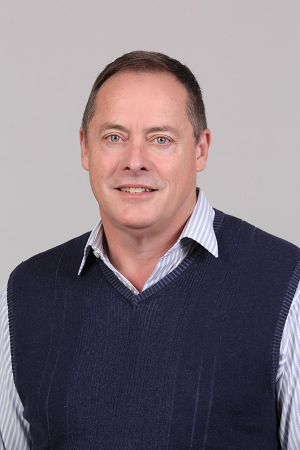 Marius Stander is a Professor in the Programme of Industrial Psychology. Marius is a registered psychologist (Category: Industrial) with the Health Professions Council of South Africa (HPCSA) and a Master Human Resource Practitioner, as well as a Mentor with the SA Board for People Practices (SABPP). Marius is a Lifelong Honorary member of SIOPSA. He completed a Doctorate degree in the field of Industrial Psychology with the North-West University, specialising in Psychological Empowerment and Leadership. He also holds a B. Com, Honours and Master of Commerce (cum laude) from the Potchefstroom University for CHE. He lectured on a post graduate level at PU for CHE, RAU (UJ), NWU and University of Namibia.
Marius has a passion for people development and industrial psychology. Marius has made various contributions to peer-reviewed journals, chapters in international peer-reviewed books. He is a member of the Editorial Board of the SA Journal for Industrial Psychology and has been a Section Editor of the same journal. He has acted as Supervising Psychologist for more than 60 interns and study leader for more than 60 masters and PhD students. He is co-editor of a book on psychological coaching.
He has been consulting for various companies in Africa, Middle-East, USA, Europe and APAC the past 30 years, specialising in leadership development, executive coaching, the assessment and optimisation of talented people and team development. His teaching and consulting work support his research preference. He has been teaching a master's level course in People Development, focusing on leadership development and coaching, for the past 32 years. He has presented scientific papers at a variety of national (30+) and international conferences (30+). Two of his publications (Stander & Rothmann, 2010) and (Mendes & Stander, 2011) are some of the most cited articles in the SA Journal for Industrial Psychology.
Physical Address
Physical address
Vaal Campus
Ground floor Building 7
Room G 22
Telephone Number
016 910 3415
Cellphone Number
0828008682
E-mail
Marius.stander@nwu.ac.za