Senior Lecturer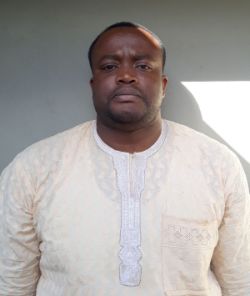 Gabila Nubong is a political economist with a masters in economics and and PhD in international Relations. He is a senior lecturer at the School of Economics of the North West University,
Dr Nubong has work experience as a a postdoctoral fellow at the Institute for Strategic and Political Affairs (ISPA) at the University of Pretoria, South Africa, a researcher at the Center for Governance Innovation of the University of Pretoria, a project officer at the European Center for Development Policy Management (ECDPM) based in Maastricht, the Netherlands and as a Socio-Economist with the European Union Delegation to South Africa.
His other research interests include the Capacity Dimension for the SDGS, economic development and economic transformation, Regional Economic Integration with focus on the African Union and European Union processes of regional integration. 
Telephone Number
018 299 4245
E-mail
Gabila.Nubong@nwu.ac.za