Associate Professor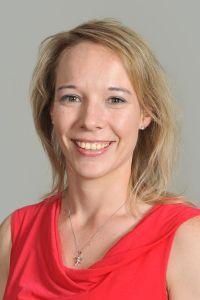 Prof Le Roux is an Associate Professor in the field of Human Physiology, appointed at the North-West University since February 2014. She teaches and supervises undergraduate and postgraduate students and performs research as part of the Hypertension in Africa Research Team (HART) at the South African Medical Research Council: Unit for Hypertension and Cardiovascular Disease at the North-West University.
Prof Le Roux completed her BSc degree in Biological Sciences in 2009, BSc Hons in Physiology in 2010, MSc in Physiology in 2011 and PhD in Physiology in May 2015. Her PhD thesis focussed on the association of vascular inflammation with lifestyle and cardiometabolic risk factors, which may play a role in the development of cardiovascular diseases such as hypertension, and whether inflammation can predict cardiovascular mortality among the black South African population, already double burdened by a high prevalence of hypertension and HIV. In 2016, Prof Le Roux visited the British Heart Foundation Cardiovascular Research Centre at Glasgow University, Scotland as a post-doctoral research fellow where she investigated the effect of the Glasgow and Clyde Weight Management Service programme (2003-2015) on the cardiometabolic profile of more than 4000 diabetic patients.
As an emerging researcher, Prof Le Roux conducts research in several research studies, including the African-PREDICT study, PURE-SA study, SABPA study, ExAMIN Youth SA study and EndoAfrica study (of which she is the principal investigator). She is trained to perform several cardiovascular measurements and statistical analyses. She obtained National Research Foundation (NRF) rating in the Y2 category in November 2020 and received the Teaching Excellence Award in February 2021. For a more extensive list of publications, conference proceedings, student supervision, and more, the reader is referred to her online profiles.
In her work, she aims to obtain first-hand knowledge from experts in her field, to build a network with future collaborators with whom she can contribute to her research field, as well as to teach and inspire students to become future health scientists.
Telephone Number
+2718 285 2262
E-mail
shani.botha@nwu.ac.za