They came, they saw and they conquered! They also left our nerves in tatters. On Monday, 10 October, the North-West University (NWU) Eagles stunned defending champions, Kovsies, to advance to the 2022 Varsity Netball finals. 
The Eagles had to muster all their willpower to secure a 64–61 win in Bloemfontein against the same opponents who had beaten them a week before. Coach Elsunet du Plessis would have been worried as the game progressed, with the Eagles only taking the lead for the first time with about ten minutes to go.
But, the ever-resourceful Du Plessis had a trick up her sleeve, and a change in tactics proved decisive for the visitors.
Proteas star Elmere van den Bergh was superlative, as is the case more often than not, and her reputation keeps on growing.
The Eagles will now face Maties in the final in Stellenbosch on 17 October after the Maroon Machine beat UJ 43–35 on the former's home turf. Maties are the only unbeaten team in the tournament with seven wins, while the Eagles have won five matches. The last time the two teams met was in round five, when Maties triumphed 56–51 in Potchefstroom.
Facing Maties in Coetzenburg will prove an even sterner test than the one just passed, but if the Eagles prevail, the reward will be so much more sweeter.
This is the fifth time the NWU Eagles will appear in the finals and they will be hoping to add to the two titles they claimed in 2015 and 2016.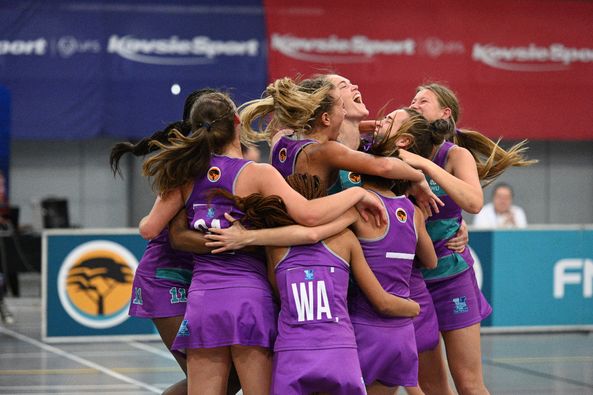 What a win! Photo: Asem Engage