In November, citizens of Hyderabad in India are given a little bit of a respite from the stifling heat that so often engulfs the capital of southern India's Telangana state.
However, this will not be the case on 5 November, when the red-hot superstar of ultramarathons from the North-West University (NWU), Dr Adele Broodryk, will be competing as part of the Athletics South Africa team at the 2023 IAU 50 km World Championships.
"I am extremely excited to be able to represent our country during the IAU 50 km World Championships. It is going to be a new challenge for me, as I have never competed internationally. India is also a country I have never visited, so I am really looking forward to going and experiencing their culture, but also to being able to run in different circumstances and beyond our borders," says Broodryk.
"It has always been a big dream of mine to be able to represent South Africa, so it has been on my bucket list for a while. But, I do not just want to represent my country, I want to make my country proud. So, I am really focused on my training and preparations at the moment. I have been warned that India is very hot, with high levels of humidity, so these are factors that need to be taken into consideration. We will be competing in those conditions for three hours, therefore conditioning will be of cardinal importance to ensure that I will be accustomed to the conditions."
According to Broodryk, another key aspect of her preparation is her speed work. Having excelled in the gruelling distances of the Comrades Marathon – where she finished third and second overall in two consecutive years – the shorter distance at the World Championships means she will have to adjust her speed accordingly. That means putting down the foot on the pedal sooner and harder.
That, together with an increased focus on her diet, is putting her on the fast track to success. She is already off to a flying start.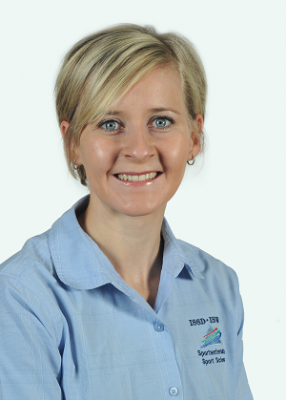 Dr Adele Broodryk