Three years and 21 games. That is how long the senior team of the North-West University (NWU) (this is now not the Varsity Cup team) has been undefeated.
On Saturday afternoon in Potchefstroom the NWU beat a star-studded Wits by 37–19 to remain undefeated in this, their eighth victory of 2022 in this year's Predator Competition.
The second team won by 21–7, the third team by 64–12, the under 21s by 45–35 and the under 19s by 43–0.
It is clear that the NWU's senior team has found a dream partnership in coaches Burger van der Westhuizen and Leon Boshoff.
These two astute rugby brains know how to win. The last time the NWU was beaten was in 2019 by Wits, and there seems to be no end to this steamrolling. Supporters may have wondered anxiously whether the NWU's unbeaten record might be sacrificed when Wits led by 14–3 at half-time.
Who knows what Van der Westhuizen and Boshoff said to their troops, but it worked.
Joubert Schoeman, Gerhard Ackerman, Billy Posthumus, Tino Swanepoel and Brandon Keevy al dotted down after the break to give Wits the knockout blow.
This coming Saturday, the Raiders, occupying the second position on the total log, are being faced on the Fanie du Toit Sports Grounds.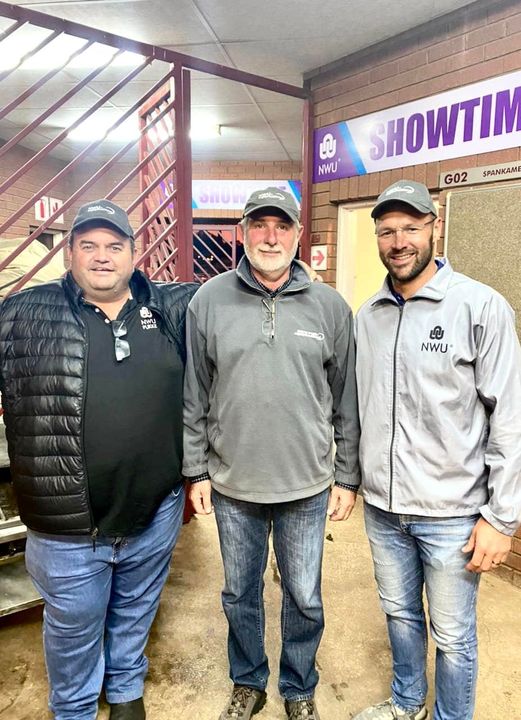 Leon Boshoff, Burger van der Westhuizen en Jacques Botes.