There is a saying in Tibetan: "Tragedy should be utilised as a source of strength. No matter what sort of difficulties, how painful experience is, if we lose our hope, that's our real disaster."
This quote by the Dalai Lama XIV has perhaps never been more fitting than in the turbulent times in which we find ourselves today. When one finds people teaming up, displaying a sincere willingness to help and sharing their expertise, we create the type of hope that can overcome anything. This is currently the case with residents in Potchefstroom, as approximately 65 000 people are in dire need of food support due to the lockdown associated with the Covid-19 pandemic.
Potchefstroom is known as the city of expertise, and residents, business owners, students, academics, the local business chamber and the JB Marks Municipality have now joined hands to provide immediate relief to those who need it the most.
A disaster relief committee was recently established to provide assistance to some 13 000 households in the Potchefstroom area who are earning no income during the national lockdown.
Students and staff from the North-West University's Faculty of Engineering have been burning the midnight oil to assist wherever they can. Years of research and development of extrusion technology at the NWU have resulted in the birth of a spin-off company, CFAM Technologies, in which the NWU is a shareholder. In close collaboration with CFAM Technologies, the need for food supplies is currently being addressed on a huge scale by the committee.
"CFAM Technologies specialises in the manufacturing of extruders. Using these complex machines involves the process of cooking raw material (such as maize meal) in an extruder at high pressure and heat to produce a cooked, dry product within seconds. Due to the rapid cooking process, the digestibility, nutrient absorption and palatability of the product are promoted. The main advantage of extrusion is that vitamins and nutrients can be added to the dry final product after the cooking process. By simply adding water or milk to this dry product, a healthy, nutritious and vitamin-based instant porridge can be served. As little as 50 grams of dry porridge, mixed with water or milk, is equivalent to a meal. One 5 kg bag of the dry product can therefore produce 100 meals," says Prof LJ Grobler, director of CFAM Technologies.
Over the past week, CFAM, with the assistance of volunteers and the business community, has produced 300 000 dry porridge meals, but their aim is to increase this production to 100 000 meals per day. "It is overwhelming to experience the commitment from various role players who roll up their sleeves to help others in need. With everyone's collaboration, we are in the position to offer real-time solutions," says Johan Janse van Rensburg of the local Potchefstroom Business Chamber. According to the current statistics, some 65 000 residents in the Potchefstroom area currently have no food or a means of earning an income.
"We as the chamber of commerce, with the help of Reverend Willem Louw from the Potchefstroom Church Leaders (PCL), took it upon ourselves to coordinate the detailed distribution of food in the community in order to make sure that the right persons and families benefit from this initiative. This is a crisis that will have an enormous effect and we now need everyone's collaboration and help. It is our aim to ensure that we get the food to the persons in need as quickly as possible, and we want to ensure that the persons distributing the food are not exploiting this initiative for political or any other gain," Janse van Rensburg says.
As the production and distribution of food on such a large scale involves thousands of rands, the committee has launched a fund and invites individuals, private and public entities at local and international level to donate money to provide these families with food. All funds are managed by the Potchefstroom Business Chamber.
Roughly, an amount of R65 000 per day is needed to provide these households with the necessary food. Many private and public enterprises have already opened their wallets, and every single donation or contribution is greatly appreciated. However, the challenge is that, in order to sustain these efforts, a regular stream of income is required and much more needs to be done and donated in order to prevent a catastrophic situation.
As another initiative, the NWU team of engineers, students and their collaborators have already developed products to relieve the healthcare system and the healthcare workers who are on the front line, risking infection as they strive to deal with this pandemic. Various officials in the Potchefstroom healthcare system have requested face shields, as there is a shortage already. Therefore, the local team is currently manufacturing and distributing face shields free of charge to health workers in the area surrounding Potchefstroom.
"These face shields are provided as an additional layer of protection to be worn over existing masks and goggles, since they cover the whole face of the healthcare professional with a transparent material," Prof Leenta Grobler, the team leader, says.
NWU students who reported for voluntary duty are conceptualising a model to be able to design beds for temporary hospitals or quarantine sites. This team's priority is to reverse-engineer an existing mechanical respirator to be used as an emergency ventilator. This device was chosen due to its ability to work without electricity. The aim is to produce an open-source 3D-printable version of the mechanical ventilator.
"Our involvement here is the embodiment of the vision of the NWU's Faculty of Engineering, where we change the world for the better by finding answers to the current and future real-life challenges of our industries and communities through our cutting-edge and applied research. We value our industry, academic and community partners, who enable us to develop relevant, sustainable, multidisciplinary solutions, as well as engineers with the ability and attitude to do the same. In times like these, we see it as a crucial need," says the faculty dean, Prof Liezl van Dyk.
Donations can be made to:
Bank: Nedbank
Account name: Potch Tlokwe Sakekamer Projekte
Account number: 1201 6633 42
Account type: Current
Branch code: 198 765
Reference: "Dis relief" + name and surname
* If possible, please send proof of payment and contact details to info@potch-tlokwe.co.za.
Contact:
NWU Faculty of Engineering:                      http://engineering.nwu.ac.za/covid-19
                        018 299 1972
CFAM Technologies:                                       https://www.cfaminternational.com/
                                                                           018 285 1031
                          076 613 4282
Potchefstroom Business Chamber:               https://potch-tlokwe.co.za/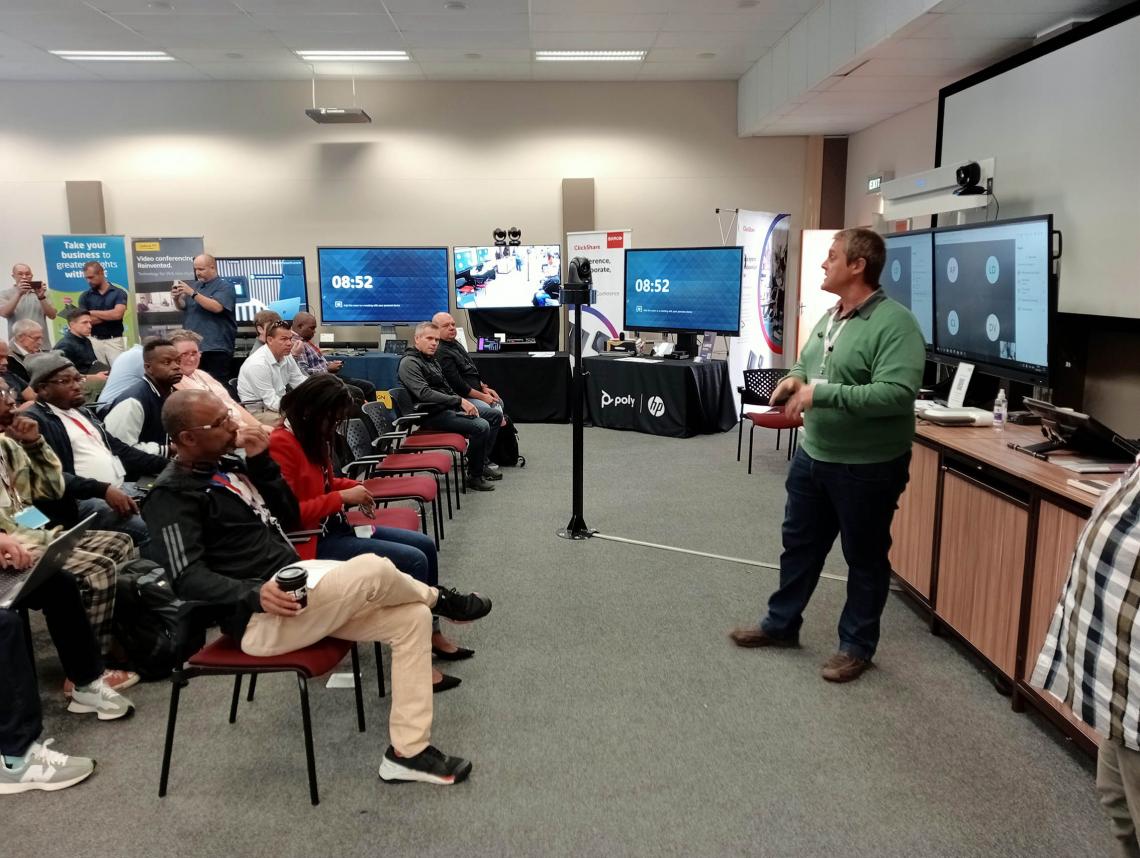 Rossouw van der Merwe (Alumni of NWU, Director of Jericho Systems in Potchefstroom), Prof. Johann Holm and Prof. Johan Rens lending a hand during the production of the dry porridge.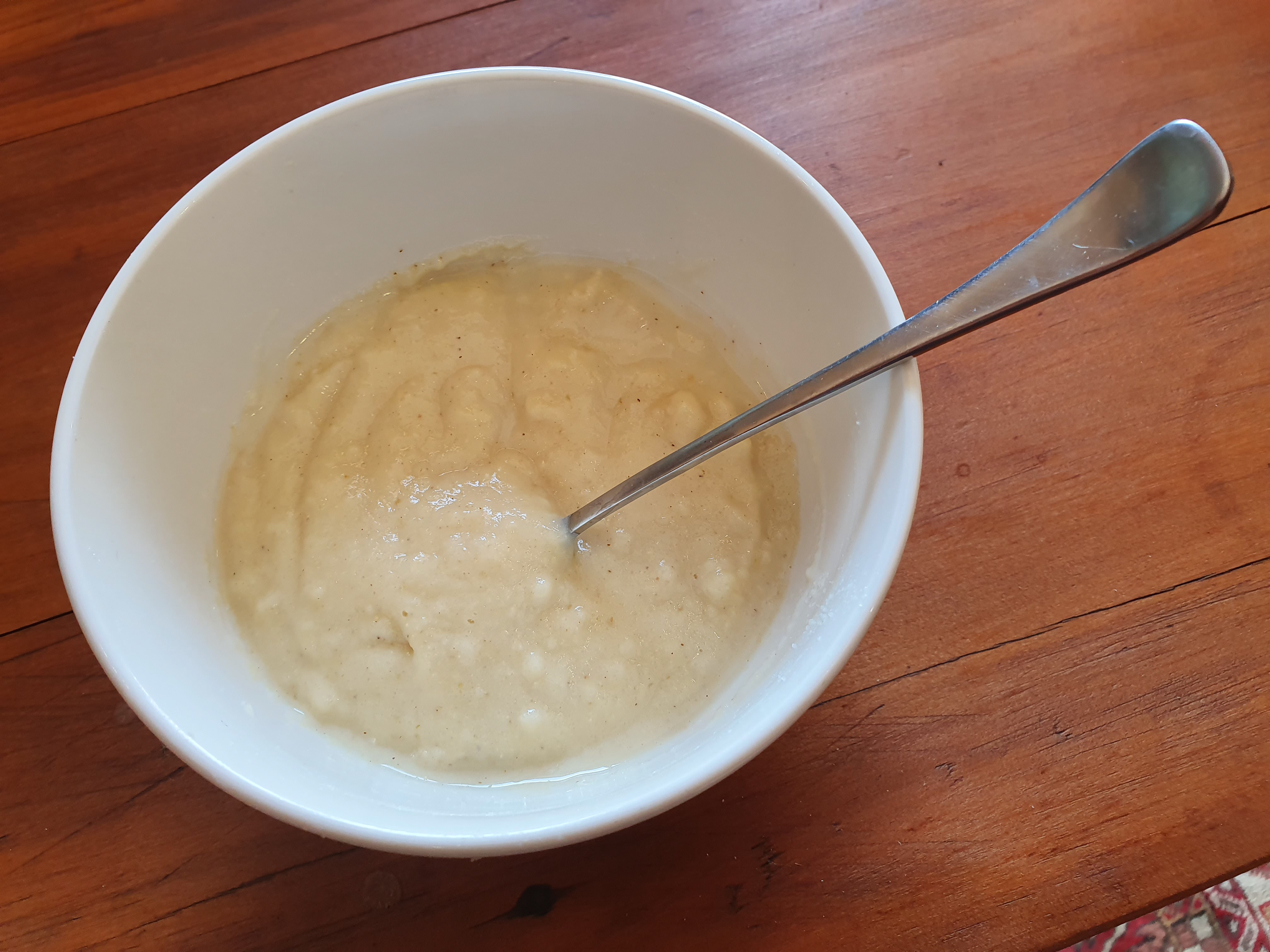 The dry porridge can be mixed with water or milk to offer a nutritious and vitamin-enriched meal.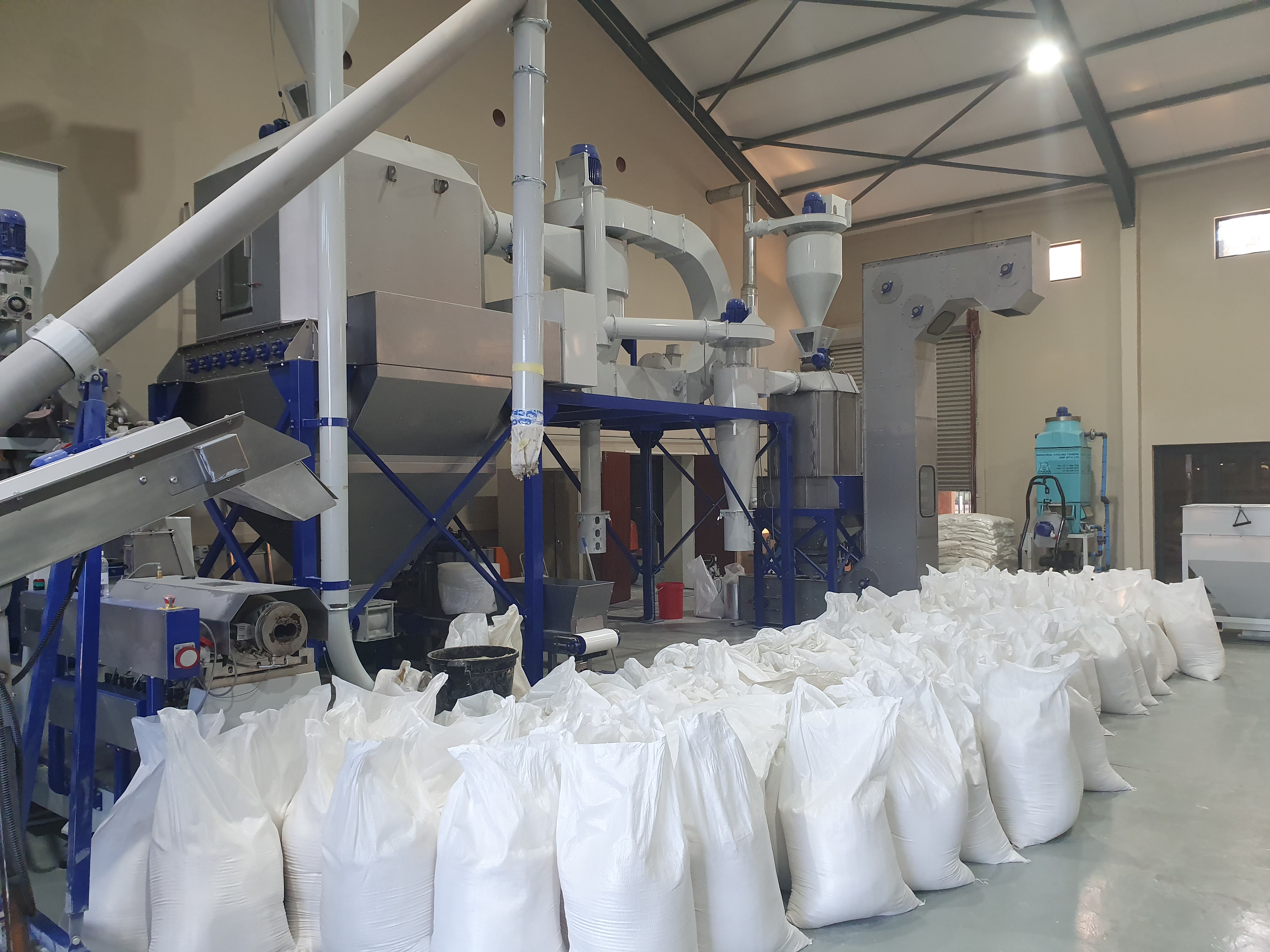 Thousands of meals are being produced per day which will be distributed to the Potchefstroom community