Professor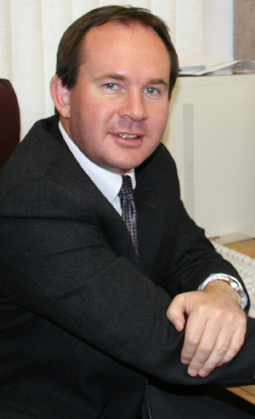 Prof. L.J. Grobler is a professor in Mechanical Engineering at the North-West University, Potchefstroom, South Africa, and was appointed as dean of the Faculty of Engineering in 2012. Apart from lecturing, he also mentors students that are busy with their Master and PhD Studies. He has authorized or co-authored more than 60 articles on energy related issues in local and international journals and presented or co-presented more than 80 papers at local and international conferences. He also serves on the Technical Committee of the International Performance Measurement and Verification Protocol (IPMVP). In 2009 he has been elected to the Council of Measurement and Verification Professionals South Africa (CMVPSA).

Prof. Grobler is Director of Energy Cybernetics, a company specializing in delivering energy solution services. He has personally performed more than 50 industrial and commercial energy audits. He serves on the steering committee responsible for developing the Measurement and Verification (M&V) methodologies and procedures to Measure and Verify the impact of Eskom's Demand Side Management (DSM) program.
He has been active in the energy field for the past 18 years and has been a member of the Association of Energy Engineers (AEE) since 1997. LJ held the title as President of the Association of Energy Engineers (AEE) in the United States of America for the 2008/2009 office term.
L.J. is also the head of ExtruAfrica, an initiative of the Centre of Excellence in Advanced Manufacturing at the North-West University in Potchefstroom, South Africa. ExtruAfrica comprises of the organising of general extrusion workshops, specialised training seminars and annual international extrusion conference and training seminar.

The Centre of Excellence in Advanced Manufacturing realised that a need exists for industry role players to obtain information on the latest technology, share knowledge and network with experts and peers. Extrusion is one of the most energy efficient and environmentally-friendly processes to produce pre-cooked ready-to-eat products. Extrusion has wide applications in the food, feed, powder paint and plastics industries. There are numerous opportunities in the market for the development and marketing of extruded products. The potential of using extrusion to add value to products is largely untapped in Africa.
Physical Address
Dean, Faculty of Engineering
North-west University
Potchefstroom Campus
Hoffman Street
2520
Telephone Number
018 299 1533
E-mail
lj.grobler@nwu.ac.za