The talent and creativity of students and graduates of the Graphic Design subject group at the North-West University (NWU) have earned them recognition at the recent international Loerie Awards and national Pendoring Awards events.
The NWU's students and graduates have always shone in these competitions and this year is no exception. Their distinctive creativity and skills have impressed judges and secured them two silver Pendoring awards, a Pendoring craft gold certificate, three Pendoring craft certificates and a bronze Loerie award.
Jo-Ann Chan of the NWU's Graphic Design subject group says it is gratifying to see that the hard work and dedication of our students and alumni are acknowledged. "It has been a pleasure to watch these individuals grow from strength to strength and find their own creative voice in the process."
Winning praise at the Pendoring Awards ceremony
The Pendoring Awards promote and recognise creativity in all South Africa's indigenous languages in the South African advertising industry and are highly sought-after accolades. This year's winners continued Graphic Design's proud legacy of excellence at the Pendorings with many wins and accolades over the years. The awards were announced on 3 November.
Tian Zietsman took home a silver Pendoring award in the Publication Design category, as well as a Pendoring craft gold certificate in the Typography Craft category. His project, Kuber Klank, focused on music festivals. "The concept behind it is one of the first augmented-reality music festivals. The idea is to use your smartphone to scan an illustration on a poster or in a magazine and then watch a mini music concert or performance on the device. It actually brings the experience of a music concert into your living room," he says.
Alumnus Anchen Badenhorst, who is currently working as a mid-level graphic designer for a communication consultant company, says she feels honoured by the silver Pendoring award for Rou. Seks in Afrikaans.
"The award is bittersweet because it was my last entry as an NWU student now that I have finished my studies." Anchen is no stranger to awards – she also bagged the silver award last year for her project, Zaan Kultuur, as well as craft certificates for illustration and typography in the Student Print, Design and Out of Home Crafts category.
Céline Dann received a Pendoring craft certificate for her entry, Die Soetsisters. "I did not expect to win an award. I believe it will open doors for me in the industry. My entry celebrates heritage and traditions by focusing on the food that is dear to us, such as koeksisters and koesisters. The entry consisted of a display font and an editorial article."
"It was important to me that my work stood out, especially because I will be entering the job market next year," says Morné Kruger, the recipient of Pendoring craft certificates in the Typography Craft and Illustration Craft categories for his entry, 18 Jaar Later. He created the design for Fokkofpolisiekar's 18th birthday. "I used collages and took images from their past as a band and created a unique hand-drawn design."
Marina receives recognition at the Loerie Awards
The Loerie Awards, which were awarded in October, acknowledge excellence in the brand communications industry in Africa and the Middle East. Alumnus Marina Marais's entry earned her a bronze Loerie in the Film category.
Marina is currently working as a layout artist and video editor for Platinum Publishers in Rustenburg.
"It was truly completely unexpected. I am very happy about it and believe it will mean a lot for my future in the industry."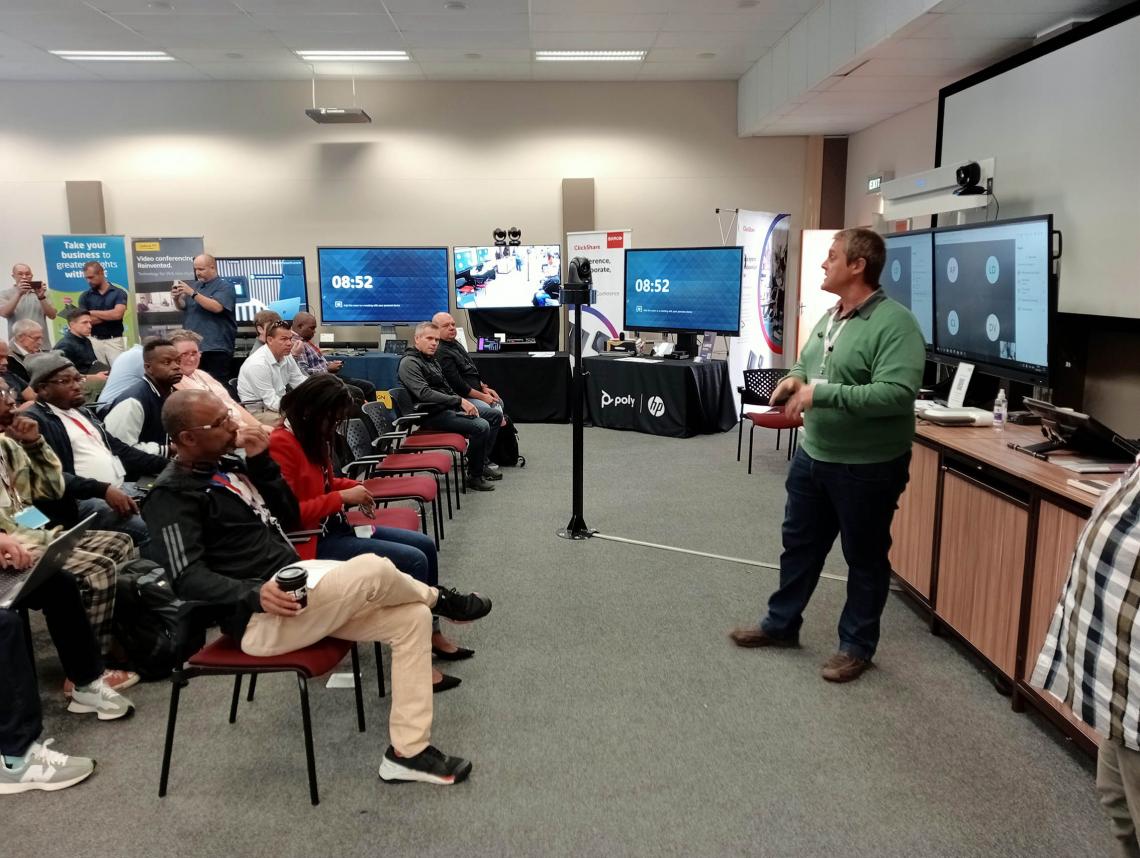 Celine Dann, Tian Zietsman and Morné Kruger are proud of their Pendoring Awards achievements. They are final-year Graphic Design students.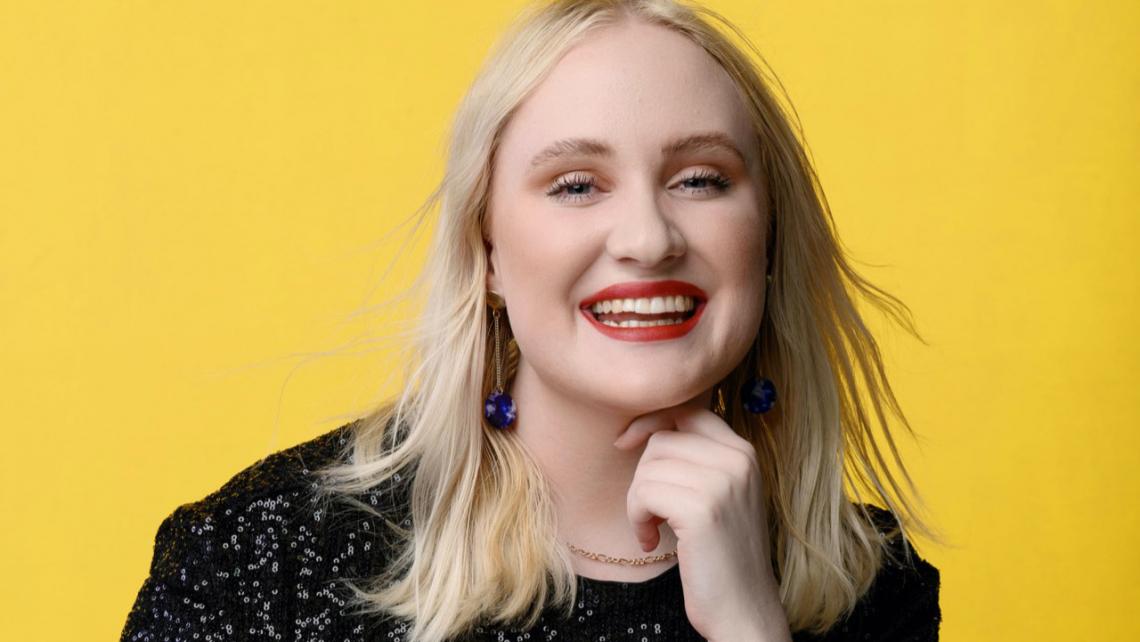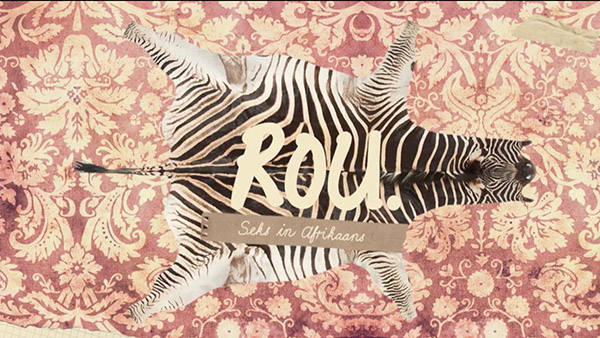 Anchen Badenhorst's project, Rou. Seks in Afrikaans, earned her a silver Pendoring award.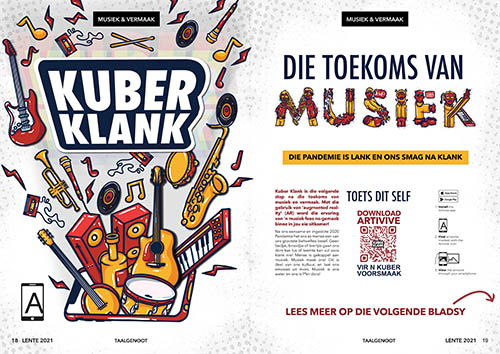 Tiaan Zietsman bagged a silver Pendoring award and a Pendoring gold craft certificate with Kuber Klank.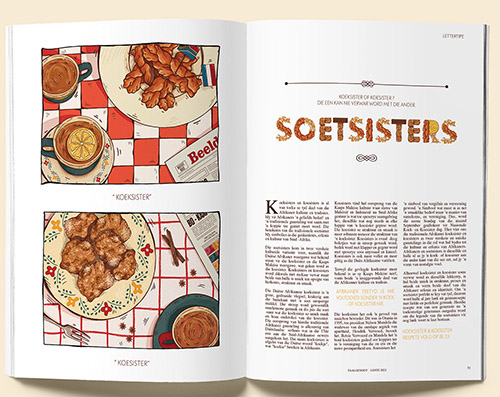 Celine Dann created Die Soetsisters display font and article.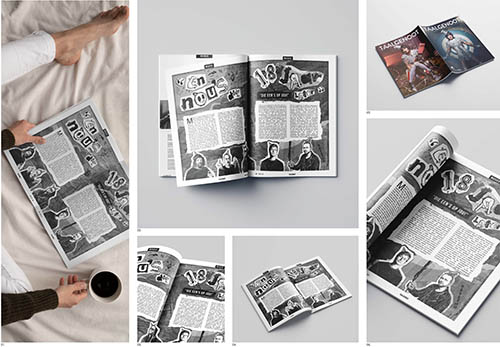 Morné Kruger's 18 Jaar Later is a celebration of the band Fokofpolisiekar's legacy.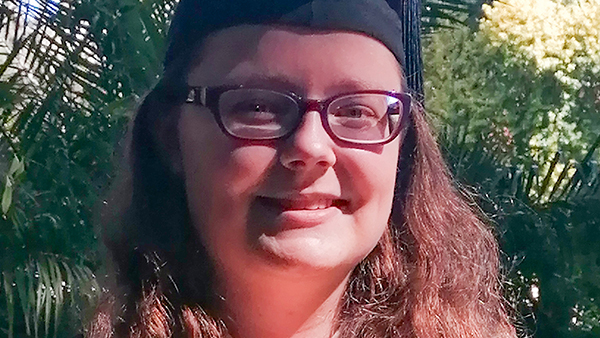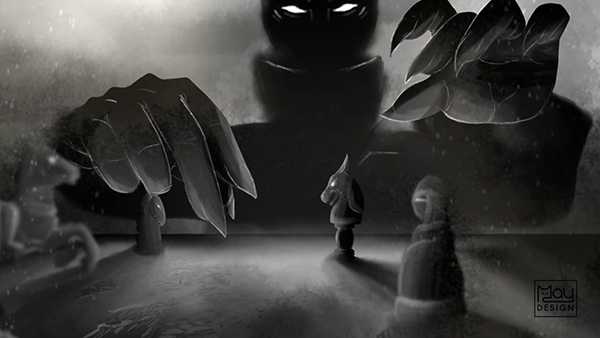 Marina Marais held the NWU's name high at the Loerie Awards with her project, History Repeats Itself.
This is a screen grab of one of the scenes. Click here to watch her entry.