As statistics for youth unemployment in South Africa continue to rise, a North-West University (NWU) academic is at the forefront of seeking solutions to the crisis.
Dr Celestin Mayombe from the School of Professional Studies in Education recently published a research paper titled: "Needs assessment for vocational skills training for unemployed youth in eThekwini Municipality, South Africa".
The study found that the most important aspect of the training needs assessment process was the stakeholder consultation and engagement that the eThekwini Municipal Academy undertook.
These stakeholders are prospective employers, such as companies and government departments, who were consulted on their recruitment needs and the availability of jobs. Their feedback then goes into the Academy's selection, design and management of training courses.
"The current problem is that there is a missing link between vocational skills training programmes and youth unemployment outcomes," explains Dr Mayombe.
"It appears that the knowledge gap is not as much about vocational skills training programmes, but about conducive factors for the employment of young people."
Vocational skills training essential in skills development
KwaZulu-Natal, which is the province with the third-largest population in South Africa, has been using vocational skills training programmes as tools to reduce youth unemployment in the province. The province's Human Resource Development Strategy and the Development of an Implementation Framework (2016-2030) emphasises that vocational skills training is an important component of the skills development structure for serving unemployed youths.
Although the study was conducted at the eThekwini Municipal Academy, its findings are seen as significant for South Africa. The reason is that it provides insight into the role of training needs assessment in enhancing the effectiveness of vocational skills training for unemployed and disadvantaged youth.
The findings can assist organisations and institutions to evaluate their current training needs assessment practices and make necessary adjustments to improve and manage their training programmes.
Ultimately receiving training that meets the needs and availability of the job market will ensure a brighter future for the youth.
Access Dr Mayombe's full research paper here.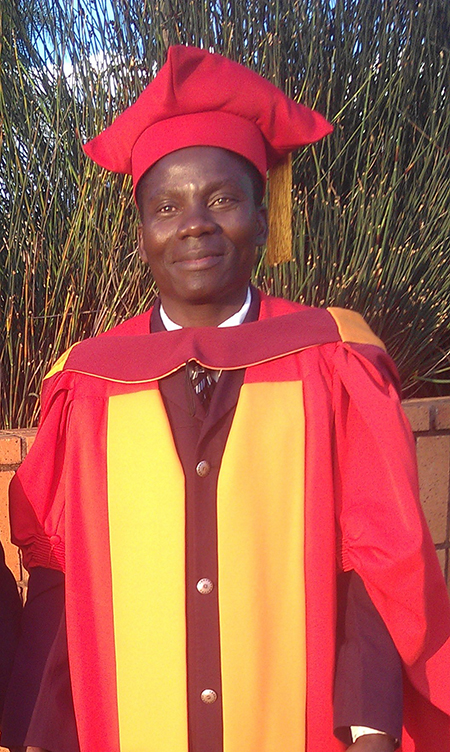 Dr Celestin Mayombe.