The whole family can be affected when living with a family member with a mental disorder, disability or developmental delay. Mechanisms to cope with the resulting stress include escape, avoidance, denial or looking to religion.  This is according to Tshepang Modise, nursing science master's graduate at North-West University (NWU).

Tshepang has conducted research titled "Coping mechanisms used by families of mental health care users (MHCU) in Mahikeng Sub-district, North West Province".

The purpose of the study is to explore, describe and contextualise coping mechanisms of families of mental health care users in the area and to make recommendations for improving their coping mechanisms.

"Families face different challenges in dealing with, supporting and caring for mental health care users daily," Tshepang says. "Equally, they have different coping mechanisms, such as turning to religion or escaping, avoiding or denying the problem, to reduce the negative psychological and emotional impact of these stressors."  

He says the study revealed three themes, namely challenges experienced by family members, their coping mechanisms and suggestions to improve these coping strategies.

"Some of the coping mechanisms used by family members are insufficient and require improvement to enable families to cope effectively. When coping mechanisms are improved, the wellbeing of the family and that of the mental health care users improves as well."

Tshepang recommends further research on the development of programmes, health promotion tools and government guidelines for supporting and improving the coping mechanisms of families of mental health care users.

"The study recommends including coping mechanisms in the curriculum of undergraduate nursing students to capacitate them to provide improved support and assist these families to cope effectively."

Listen to Tshepang talking about his study.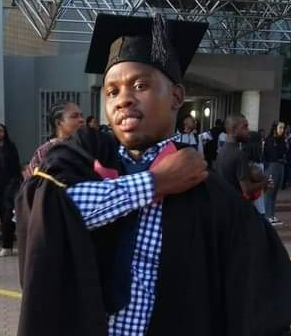 Tshepang Modise.