Associate Professor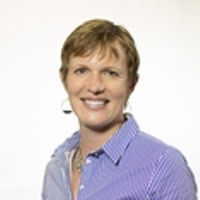 Sanlie Middelberg is currently an associate professor in the School of Accounting Sciences, CIMA programme at the North-West University (Potchefstroom Campus) in South Africa. Her academic credentials include a PhD in Management Accounting, and she is also a Fellow Chartered Management Accountant (FCMA) and Chartered Global Management Accountant (CGMA) with the UK-based Chartered Institute of Management Accountants (CIMA). Sanlie's work experience includes 18 months in the investment banking sector in the United Kingdom and 5 years in the petroleum industry in South Africa. Furthermore, she has 11 years academic experience in teaching risk management, financial strategy, financial management and management accounting. Sanlie's research domain focuses specifically on the inter-related fields of agricultural finance and financial management/management accounting. During 2016 she obtained a Y-rating (promising young researcher) from the South African National Research Foundation (NRF). She acts as Chairman for the South African CIMA Centre of Excellence (COE) research panel.
Sanlie's research output includes a number of academic papers published in peer-reviewed international and national journals.  She currently serves on the editorial boards of the i) Agricultural Finance Review (a journal ranked by the Australian Business Deans Council), and ii) Studia Negotia. She regularly acts as a reviewer for the following peer-reviewed journals including i) Agricultural Finance Review, ii) Outlook on Agriculture, iii) South African Journal of Economic and Management Sciences, iv) Southern African Business Review, and v) Journal of Economic and Financial Sciences.
She was awarded research grants from CIMA on two occasions for projects related to agricultural finance. Sanlie acts as supervisor for Masters and PhD students.
Physical Address
Room 303, Third Floor, Building E5
Telephone Number
018 299 4428
E-mail
sanlie.middelberg@nwu.ac.za