Professor
Director: Occupational Hygiene and Health Research Initiative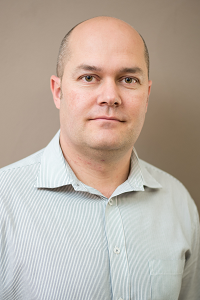 He holds BSc (Biological Sciences), BSc Hons (Physiology), MSc (Physiology) and PhD (Occupational Hygiene) degrees. He is currently appointed as Director of the Occupational Hygiene and Health Research Initiative (OHHRI) at the NWU. His teaching and learning experience include 23 years of teaching Physiology/Occupational hygiene to undergraduate students, and 18 years to postgraduate students. He has supervised more than 40 post-graduate students (Hons, MSc/MHSc and PhD) who completed their studies in primarily Occupational hygiene. To date, he has authored/co-authored more than 60 articles published in South African and international journals and 4 chapters in books. He presented numerous oral presentations at national and international conferences. In total he gave 90 presentations (author and/or co-author) at international and national conferences. He presented four workshops and two seminars at conferences. He serves as reviewer for numerous international journals. He is also a member of the Editorial Board of the journal, Occupational Health Southern Africa.
His research focus and expertise is on exposure to chemical stressors in the workplace. This includes assessing the potential risk of exposure, assessing actual levels of skin and respiratory exposure and controlling the level of exposure. Another research interest is regulatory toxicology, in particular occupational exposure limits.
He holds a South African National Research Foundation's C2 rating (2020-2025), recognizing him as an established researcher with some international recognition.
He is a registered Occupational Hygiene Technologist (ROHT) with the Southern African Institute for Occupational Hygiene (SAIOH) and a member of the American Conference for Governmental Industrial Hygienists (ACGIH), the International Commission on Occupational Health (ICOH, Scientific Committee on Radiation and Work and Scientific Committee on Occupational Dermatoses) and the Toxicology Society of South Africa (Toxsa). He served on the National Council of SAIOH (2010-2016), the professional body entrusted with registration of Occupational Hygiene professionals in South Africa. He served on a Technical Committee of the Department of Labour tasked with revision of the Regulations for Hazardous Chemical Substances and Lead Regulations (2013-2014)
Physical Address
Potchefstroom Campus, Building F10, Room G08A
Telephone Number
018 299 2434
E-mail
johan.duplessis@nwu.ac.za