Professor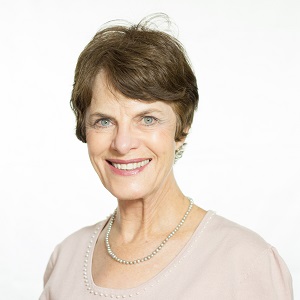 Salome Kruger is a registered dietitian and pharmacist and Professor of Nutrition at the Centre of Excellence for Nutrition, North-West University. As member of consultative groups to the South African Department of Health she had the opportunity to advise on national policy. She is a member of an African working group on anthropometric factors and cardiometabolic disease (African Partnership for Chronic Disease Research, APCDR) and the Global Burden of Metabolic Risk Factors of Chronic Diseases Collaborating Group, a worldwide network of clinical and public health researchers and practitioners with focus on analysing worldwide trends and health effects of cardiometabolic risk factors. She is a Deputy Editor of the international scientific journal, Public Health Nutrition and member of the Academy of Science of South Africa her current NRF rating is C1 and she is a Fellow of the International Union of Nutritional Sciences.
She received awards for best publications and conference presentations, including the John M Kinney award for the best publication in pediatric nutrition in the journal, Nutrition in 2005, the ICAO-Lilly award at the International Congress on Abdominal Obesity, Quebec City, Canada in 2012, the Nutrition Society of South Africa award for nutrition research in South Africa, 2014, the Unilever award for best presentation by a senior scientist at the South African Nutrition Congress in 2014 and for second best presentation in 2016.
Physical Address
 Potchefstroom Campus, Building G16, floor 1, office 151.
North-West University (NWU)
Potchefstroom Campus
Hoffmann Street
2520
Telephone Number
018 299 2482
Cellphone Number
072 737 2235
E-mail
salome.kruger@nwu.ac.za