Associate Professor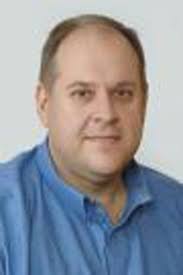 Henri Bezuidenhout is an associate professor in the School of Economics at the North-West University (Potchefstroom Campus). He has several publications to his credit in the area of international factor flows, and his research mainly focuses on foreign direct investment (FDI) in Africa.
He is the official South African and African country research partner for the Columbia Center on Sustainable Investment at Columbia University in New York and is also involved with domestic stakeholders includings the South African Institute of International Affairs' Economic Diplomacy Programme, South African Provincial Investment Promotion Agencies (PIPAs) and various multinationals. As a result, he has been invited to speak at various forums on his research.
Prof Bezuidenhout is also a formal Executive Business Coach and member of the International Coaching Federation (Associate Certified Coach and Gallup Strengths Coach). He also serves as a cultural intelligence and cross cultural specialist, as a holder of both the Cultural Intelligence Centre (CQ Certified Advanced) and the Cross Culture (Cross Cultural Competency Level II) certifications. Within these areas his coaching focus is on Foreign Direct Investments (FDIs), mergers and acquisitions, negotiation and transformational leadership.
Telephone Number
018 285 2326
E-mail
henri.bezuidenhout@nwu.ac.za