Senior Lecturer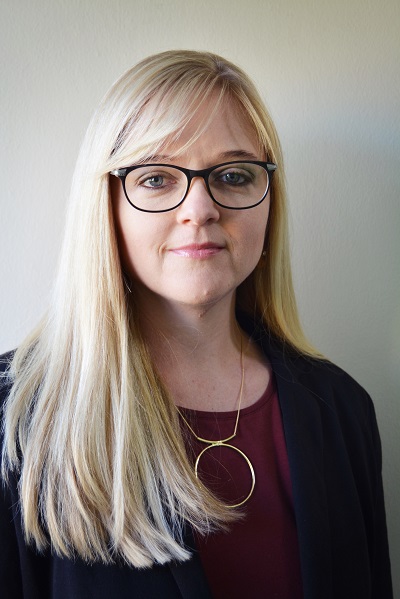 Germarié Viljoen (LLB, LLM (cum laude), LLD) is a senior lecturer at the Faculty of Law, North-West University. During the period 2009-2012, she was appointed as temporary lecturer at the Faculty of Law, where after she consulted as legal specialist at Shangoni Management Services (Pretoria, Lynnwood) until 2014. In 2014, Germarié was permanently appointed as lecturer at the Faculty of Law. She has lectured, presented papers, provided post-graduate supervision and consulted in the fields of legal history, property law, human rights, statutory interpretation and environmental, health and safety law since 2009. In 2016, she received her LLD, titled "Water as Public Property: A Parallel Evaluation of South African and German Law". Her research mainly focusses on water law from a constitutional perspective. Germarié's LLM and LLD students' research focus on different dimensions of constitutional and environmental law, including water and mining law.
Germarié is heading a research project entitled "Environmental Change" within the Faculty of Law. She serves as Assistant Editor of the Potchefstroom Electronic Law Journal (PELJ); and as an EXCO member of the Environmental Law Association (as the North-West Province Chair). Germarié acts as peer reviewer for accredited journals. She is an alumnus of various international scholarships, which include the research and capacity building initiative of SANPAD (South Africa - Netherlands research Programme on Alternatives in Development); TraProBio; and in 2013, Germarié received a scholarship from the Global Water Partnership, under the auspices of UNESCO.
Germarié is an emerging researcher in the field of water law; with accredited published papers and a number or research articles currently under review. 
Physical Address
Vanderbijlpark Campus, Building 11B, G19
Telephone Number
germarie.viljoen@nwu.ac.za
E-mail
germarie.viljoen@nwu.ac.za