Local municipalities in North West have not achieved clean audit reports due to the mismanagement of financial resources. This is according to a research study conducted by Dr Auchalie Mothupi in his PhD studies at the North-West University (NWU).
The title of Dr Mothupi's thesis was "Developing an accountability framework to enhance management of local municipal finance in the North West Province".
He says the goal of this research was to assess the major enablers for achieving financial accountability and to propose a framework for financial accountability at local government level in the province.
"The study showed that the major enablers of sound municipal financial management are the facilitation of policies and regulations, the facilitation of oversight functions of the municipal public accounts committees (MPACs), risk management, benchmarking, internal control and proper financial management," he says.
Financial training for municipal employees, coupled with consequence management for role players who do not comply with financial rules and legislation, could help turn the finances of municipalities around. 
"The study recommends that all municipal employees in financial roles should be adequately trained to ensure competency," Dr Mothupi says.
"The MPACs should conduct their oversight duties effectively and make recommendations where necessary. In an extreme case, legal action should be taken against employees who fail to execute their jobs properly after upskilling. This should be part of a larger strategy in North West to improve the financial accountability of local municipalities."
About the researcher
Dr Auchalie Johannes Mothupi completed a BCom accounting degree with the former University of North West in 2000. He then obtained his postgraduate diploma in public governance and leadership at the University of the Witwatersrand in 2015, and his MBA at the NWU in 2018.
He worked as a member of the provincial legislature at the North West Provincial Legislature from 2009 to 2014, and has been employed as the director for strategic planning and transformation in the Office of the Premier since 2016. He is currently acting as municipal manager of the Ratlou Municipality.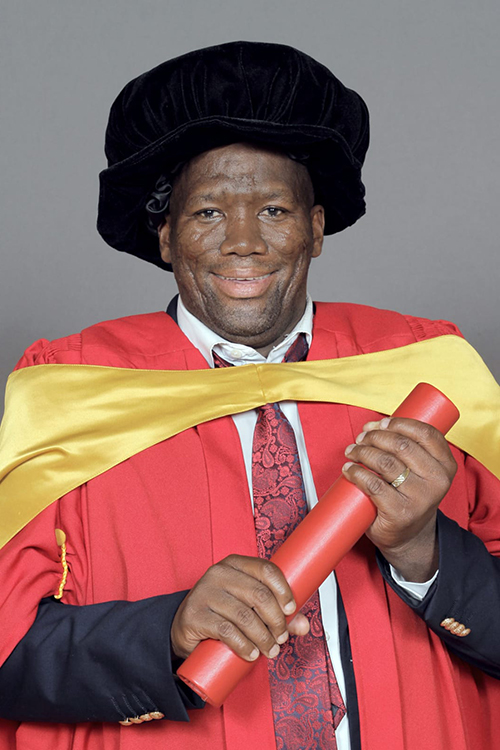 Dr Auchalie Mothupi