It has been a week since you were crowned Varsity Cup champions and I still struggle to find words for how proud I am of you. What a wonderful achievement. You took on the best university rugby teams and players in the country and you came out on top. But that is not all. The spirit with which you represented the North-West University (NWU) was nothing short of inspirational. The skills you displayed on the field were exceptional, but it was your determination, the respect you showed your opponents, your integrity and humility in victory that made you extraordinary.
For nine spellbinding weeks you were the flagbearers of the NWU, the country's eyes were on you, and you didn't disappoint. We were with you every step of the way and when you lifted the cup, we felt like we were hoisting it with you. It is a special feeling and one I will cherish forever.
I want to thank the NWU Eagles' coaches and management team who guided our squad to the crown. Not forgetting the University management for the support and making the necessary resources available for the team. Every one of you played an invaluable role in the team's success and you deserve every bit of praise that comes your way. To our players I want to say that you were great. Whether you played a minute or never being in the paying team, you contributed to a fantastic achievement and your efforts have left an indelible mark on the NWU. That is something that can never be taken away. You have made history, and history is now yours.
It has been my honour and my privilege to serve as chancellor of the NWU since 2019, and I never cease to be amazed by how the entire university can unite behind a single cause. The 2023 Varsity Cup campaign was once again evident of that. I loved seeing how we all supported our team and I think we were the envy of our opposition. So, to all the NWU Eagles' supporters, I want to say that this is your victory as well. You cheered and rooted, you made our boys feel that they had the backing of the entire NWU family, and I hope you are still revelling in your triumph. This championship is testimony that we can compete and win against any institution of higher learning in whatever area(s). Let us take this winning spirit to other areas of the university including teaching and learning, and research and innovation.
It all starts here!
You deserve it, NWU Eagles!
Congratulations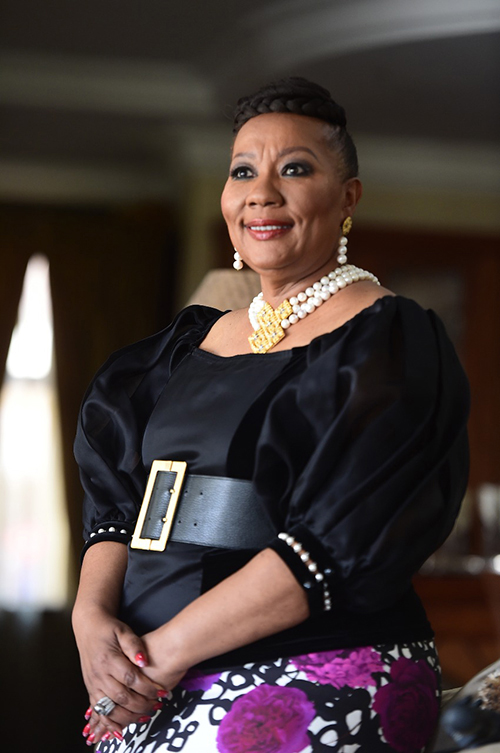 Dr Anna Mokgokong:  NWU Chancellor