The Covid-19 pandemic has highlighted how organisations, institutions and people across the globe need to support each other - now more than ever. The North-West University (NWU) has been fortunate to receive donations from various businesses, alumni and friends over the years, and especially during lockdown.
To thank its donors for their immense contribution, the NWU recently hosted a dinner for the NWU Board of Donors in Johannesburg. During the event the board was also updated on latest NWU developments, and two new members were elected.
Prof Linda du Plessis, deputy vice-chancellor for planning and Vanderbijlpark Campus operations said the NWU is still a contact university and the recent pandemic has proved that everyone should focus on reskilling themselves for the Fourth Industrial Revolution. She added that the university is working on offering more short courses and micro programmes that will help people reskill themselves.
Prof Du Plessis thanked the board for their donations and contributions, and added that students who have been assisted with donations and bursaries should pay it forward, which in turn will give the next generation of students' access to higher education.
Prof Du Plessis also spoke about student debt, leaving no student behind, and the need to collaborate with industry.
At van Rooy, the current chairperson of the NWU's Board of Donors, reflected on the lessons and successes he encountered during his three-year term. He also emphasised how so much more can be achieved by working together.
 The NWU is thankful to all its donors for their contributions, and welcomes their continued support towards its various worthy causes.
For more information on how your company can support the NWU, please contact Celeste Rossouw at 13044249@nwu.ac.za or follow this link to make a donation: http://www.nwu.ac.za/partner-nwu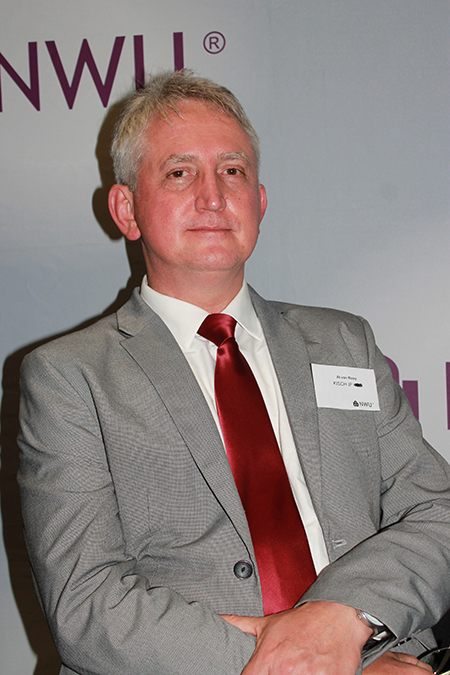 At van Rooy is the current chairperson of the NWU's Board of Donors.