Jenique Botha, a 20-year-old North-West University (NWU) student, has been crowned Miss International South Africa 2023.
Following her victory, she will represent South Africa in the Miss International pageant held in Japan in October. Jenique, who is pursuing a law degree, is also a professional model.
She says she is honoured to wear the crown.
"I wish to express my gratitude to Ricky de Sousa for entrusting me with the title, and I want to thank my parents, friends, and family for their support in making my dream come true.  I am also grateful for the hard work of my coach, Jackie Allen, and the support of House of Style Models, who have been by my side throughout the journey," adds Jenique.
Jenique was also crowned Miss Eco South-Africa 2022, which led her to represent South Africa in the Miss Eco International competition in Egypt. Among more than 60 participating countries, she was placed in the top 21 - showcasing her talent and poise on an international stage.
The highly anticipated 61st edition of Miss International 2023 will take place on 26 October 2023 in Shibuya, Tokyo, Japan.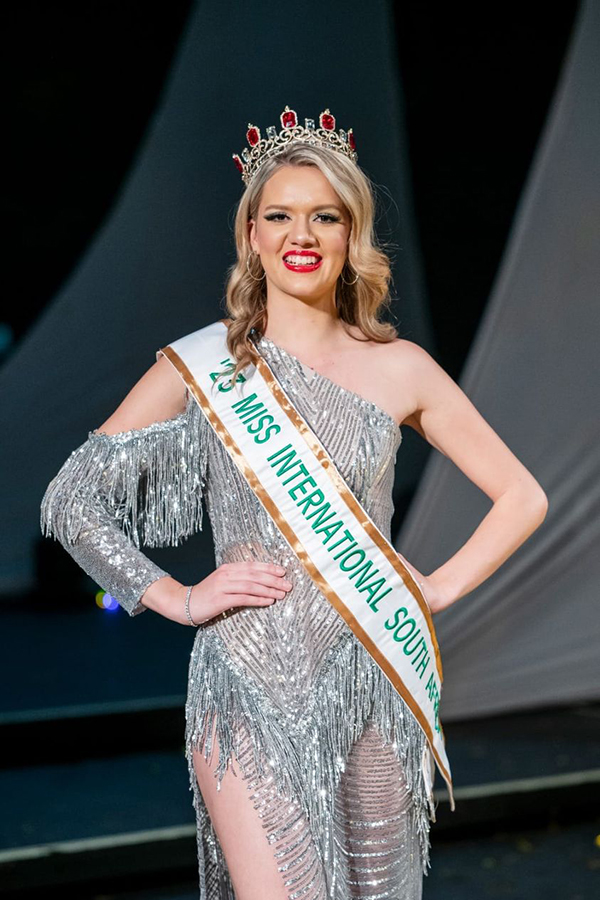 Jenique Botha will represent South Africa at the 2023 Miss International pageant in Japan.