The North-West University's (NWU's) School of Nursing recently hosted the quarterly meeting of the Forum for University Nursing Deans of South Africa (FUNDISA).
FUNDISA, a registered non-profit organisation, acts as the national representative for nursing and midwifery undergraduate and postgraduate programmes in higher education across South Africa.
The meeting saw the heads of nursing schools from 21 universities come together to deliberate on various aspects of nursing education.
Addressing challenges in nursing education
One of the primary objectives of the event was to discuss the challenges and advancements in nursing education within universities.
Various recommendations and initiatives were proposed:
· Members recommended considering a Diploma for Nurse Anaesthesiology at NQF level 7, and developing other diploma programmes at the same level.
· Working groups were proposed to develop competencies for the Advanced Diploma in Mental Health and to review competencies for postgraduate diplomas in Forensic Nursing and Infection Prevention and Control.
· Efforts were directed towards inviting officials from SANC's Accreditation and Registration departments to the FUNDISA business meeting to clarify issues.
· Prof Portia Jordan, chairperson of FUNDISA, proposed initiating a discussion with the South African Nursing Council (SANC) to address the identified challenges.
FUNDISA is committed to addressing challenges in nursing education through collaborative efforts and strategic partnerships. Additionally, members and committees are actively engaged in submitting reports, suggesting improvements, and participating in the development of key programmes to advance nursing scholarship in South Africa.
FUNDISA typically meets once a quarter over a two-day period to discuss critical matters. During these meetings three portfolio committees – Education, Research, and
Clinical Education – provide valuable feedback on challenges faced and discuss improvements and recommendations.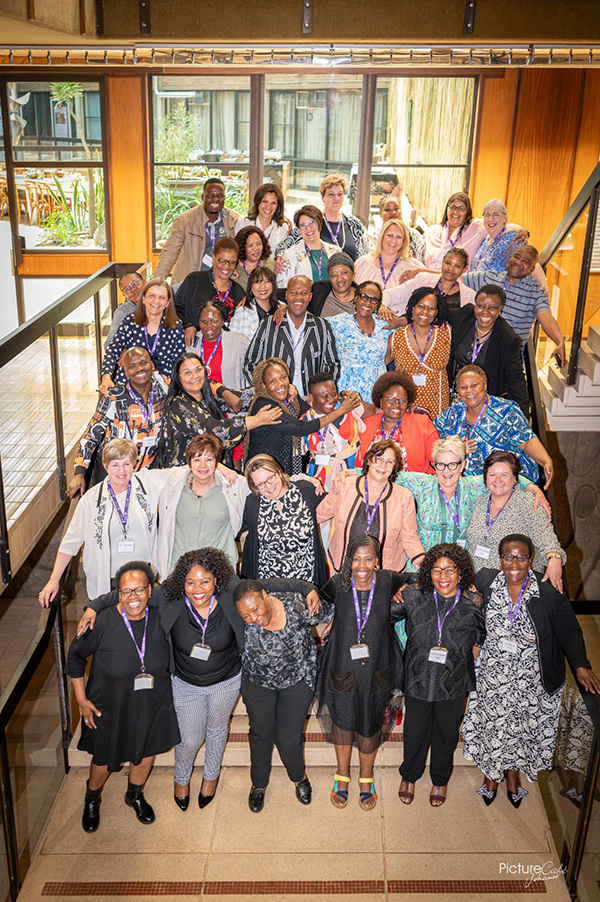 Empowering the future of nursing.