Prof LJ Grobler, a professor in mechanical engineering at the North-West University (NWU), is a man with determination. His CV and numerous engineering accomplishments reveal his dynamism.
He has come a long way – from growing up in the beautiful farmlands of Ermelo in Mpumalanga – to sitting in international boardrooms and sharing his expertise to make an impact in the field of renewable energy.
Prof Grobler, who is passionate about mechanical engineering, is an at-large member of the Association of Energy Engineers (AEE), an international non-profit membership association.
The AEE focuses on professional development in the energy sector, and offers a variety of training and certification programmes to help professionals in this sector to develop their skills. It strives to establish a credible industry from a professional standpoint by regulating professionals through certification programmes to that assess the quality of people in the industry and determine whether they are competent.
Prof Grobler says he did his first certified energy management course in 1997, which was then presented by the late Prof Barney Capeheart and Wayne Turner.
"I was fortunate to attend their training. In my opinion, these two experts contributed greatly to the establishment of energy management in America," he says.
Before becoming president of the AEE, he served a term as secretariat to learn the ropes. Following four years on the board of directors, he became president-elect in 2006 and president in 2007 – the first non-American president of the AEE.
After completing his term successfully, the AEE requested Prof Grobler to serve another four-year term on the board.
"Since there have been some changes to how the board is constructed, they were looking for three international ex-board members and past presidents to return and assist them with strategic planning. That is why I am now on a four-year term as an at-large board member, which means I have been co-opted to serve on the board for another four years," he says.
"The AEE is now a global family focused on energy management – it operates on every continent and its programmes and certifications are offered in eight languages," adds Prof Grobler.
He explains that his role as board member is to actively seeks collaboration opportunities with fellow researchers, industry experts and policymakers to solve complex engineering and renewable energy challenges.
Looking towards the future, Prof Grobler remains committed to pushing the boundaries of engineering and renewable energy. His goal is to continue driving innovation and finding sustainable solutions to address the world's energy needs.
His legacy will undoubtedly inspire future generations of engineers to embrace the power of renewable energy and work towards building a better world for all.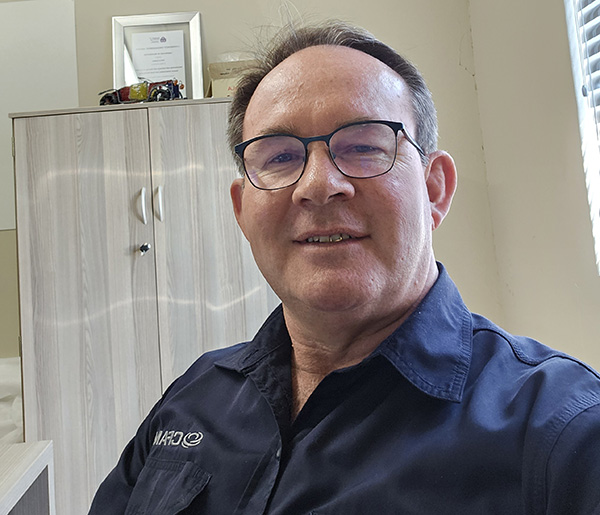 Prof LJ Grobler is passionate about engineering.