Prof Lesley Wood, a research professor at the North West University (NWU), was recently nominated as a member of the Academy of Community Engagement Scholarship (ACES).
She came to South Africa in 1981 and studied Social Work at Unisa and worked as a social worker before entering the world of academia in 2000.
"I did my master's in health and welfare management shortly before entering academia, and then completed my PhD in educational psychology in 2004 while working at Nelson Mandela University, first in the Foundation Programme and then from 2006 in the Faculty of Education."
She was invited to join NWU in 2012 and couple of years later was asked to start a research entity by the former dean, Prof Robert Balfour, with a community-based research focus. In 2018 the Community-based Educational Research (COMBER) niche area was approved and Prof Wood was appointed as director.
"My specific role as director is to improve research outputs of a high quality in the faculty through mentoring and supporting my fellow researchers to publish and attract external funding," she explains.
She adds that in 2020 after an internal evaluation, COMBER was deemed to have reached the status of a focus area.
"We now have nearly 50 researchers involved in the entity, including extraordinary appointments and colleagues still busy with further studies. A highlight of this year was COMBER being awarded the ETDP SETA chair for Early Childhood Development, which comes with considerable funding for the next five years.
"I am very honoured and humbled that my work has been recognised by these invitations to scholarly academies, both in South Africa and internationally."
Prof Wood says she is pleased because such recognition validates the scientific rigour and value of participatory community based research.
"My position at NWU allowed me to concentrate on building capacity in this field, and for that I thank former and current leadership in the Faculty of Education for creating such spaces for people to flourish."
More about the ACES and the ASSAF
The ACES brings together the best minds in the field of engagement to examine all facets of engagement, thus bringing attention to the important role that community engagement plays in strengthening research for the betterment of society. It pairs the most respected scholarly and community engagement leaders to consider and recommend how best to address regional, national, and global issues from both scholarly and societal perspectives. Originally a North American academy, it has decided to expand its membership to other continents.
The mission of ACES is to provide expertise to policymakers, higher education institutions and organizations, community leaders, and national and international entities interested in addressing complex societal issues through the effective engagement of higher education with community members and organizations. The work of the academy members contributes to policy development, identification and dissemination of evidence-based practices, and advancing high impact community engagement scholarship.
Prof Wood was one of two members inducted from the continent of Africa this year.
ASSAf is the official national Academy of Science of South Africa and represents the country in the international community of science academies. Its function is to honour and recognise the country's most outstanding and celebrated scholars by electing them to Membership of the Academy. After nomination by four existing Members, new Members of the Academy are elected in a secret ballot. The criterion for election is significant achievement in the advancement and application of science/scholarship, both nationally and internationally. ASSAf invites members to contribute to various publications and to present/attend research events they host to raise the quality, integrity and quantity of South African research.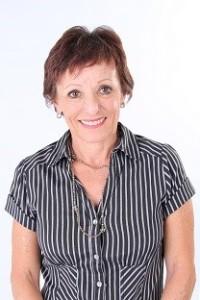 Prof Lesley Wood