Prevention is better than cure, and the North-West University's (NWU's) Prof Leepile Sehularo is at the forefront of seeking solutions to adolescent substance abuse through prevention programmes.
Illegal substance use among adolescent learners is a global concern for government policy-makers, researchers and mental health care practitioners, according to Prof Sehularo from the School of Nursing Science in the Faculty of Health Sciences.
So, when it came time for his PhD research, he investigated "Substance use prevention programmes among adolescents focusing on resilience as a protective factor: A systematic review".
The purpose of his research was to develop and validate an illegal substance prevention programme for learners in the North West Province.
"Illegal substance use among adolescent learners has negative social, health and behavioural consequences including mental and physical health problems, violence and aggressive behaviour," he explains.
An intervention research design was followed to address his research problem and Prof Sehularo says his findings confirmed the content of the programme, and indicated that the programme should focus on strengthening adolescents' resilience and on mobilising protective factors.
"Experts in mental health and substance use disorders, as well as adolescent learners, validated the programme. Both experts and adolescent learners indicated that the programme is clear, simple, general, accessible and important.
"The programme contributes important information to the field of psychiatry and mental health and recommendations were made for implementation of the programme," concludes Prof Sehularo.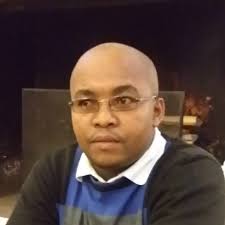 Prof Leepile Sehularo.