By Menziwa Msibi
The North-West University's (NWU's) Population Studies and Demography subject group recently hosted a workshop for postgraduate students on its Mahikeng Campus.
The workshop was aimed at creating a space for students to get to know each other and talk about their research projects, and to teach them more about population data analysis using statistical software.
"Population scientists and demographers are concerned with how people come into this world, how they move around, and how they eventually leave this world," explains Dr Mluleki Tsawe, a population analyst from the subject group.
"These scientists then apply quantitative methods in the quest to find solutions to various population problems."
He says the workshop benefitted the students in various ways.
"The students are using various population data for their theses; as such, learning some analytical skills is always beneficial. Practical data analysis skills are not always integrated into the modules at institutions of higher learning, and students often have to find a way to use various statistical software packages for social sciences without much prior learning," says Dr Tsawe.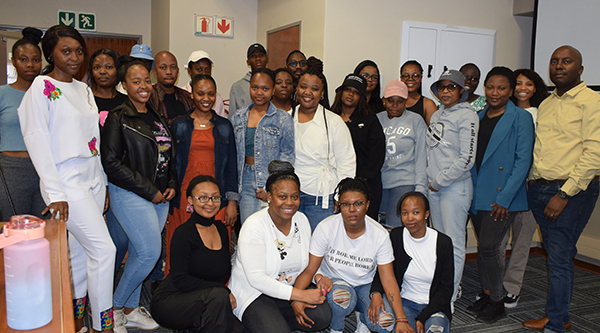 Dr Mluleki Tsawe and the group of postgraduate students who participated in the workshop.