Dr Nicolaas Buitendag, a postdoctoral fellow at the North-West University's (NWU's) Faculty of Law, recently launched a book titled States of exclusion: A critical systems theory reading of international law.
This open-access scholarly book published by Aosis scrutinises the inclusivity or lack thereof in the historical development of international law.
In the seven-chapter book, Dr Buitendag challenges and problematises the thoughts of many that sovereignty is a good thing that allows communities to take part in international politics.
Dr Buitendag argues that sovereignty is a gatekeeper for who gets to take part in international politics and who does not, and if you want to take part you have to assume certain predetermined forms or shapes of political organisation.
The second aspect of the book displays how sovereignty as a legal dogma has been shaped by discourses from other social systems such as politics and, uniquely, by looking at scientific discourse and how that has influenced the doctrine of sovereignty and international law generally.
"I approached this problem by using a social system theory model to analyse the communication between these two systems. I looked at law and science specifically, especially in the 17th, 18th and 19th centuries, through the technological advancement of cartography and map-making and the implications for the bordering of territories," he explains.
"We know that this was an important factor in the colonialisation of Africa, but I also want to show how that it had a hand in legal doctrine, specifically with regard to sovereignty and how scientific ideas were used to harness and make legal arguments about which kind of communities were fit to join international politics as a state," adds Dr Buitendag. "This shows how both science and law can be instrumentalised as gatekeepers for political participation."
He says he hopes that this book, even though it is a historical and theoretical study, will make people aware of the possibility and the dynamics of this kind of relationship. "Hopefully it will allow people to be critical of these legal, scientific and political discourses, today and in the future, and will allow people to make careful and more informed future decisions."
Dr Buitendag holds an LLB and an LLM degree in jurisprudence from the University of Pretoria, an LLM in public international law from the University of Leiden, and an LLD degree in international law and politics from Kyoto University.
Click on the link to download the PDF version of the book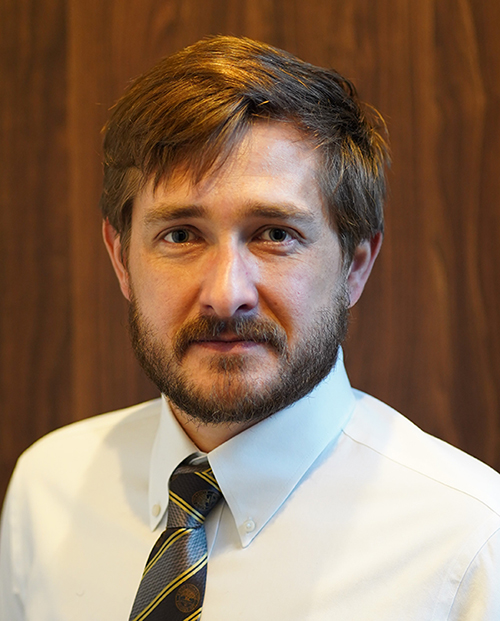 Dr Nicolaas Buitendag.