Research should not only be an academic activity but should also have a positive impact on society.
This view was shared by Prof Darelle van Greunen, an extraordinary professor at the North-West University's (NWU's) Optentia research unit during a recent prestige lecture at the Vanderbijlpark Campus.
During the lecture titled "How does research impact your daily life?" Prof Van Greunen, who is also a distinguished professor in information technology and director of the Centre for Community Technologies at Nelson Mandela University, shared insights on how research has made everyone's lives easier and how it has mitigated natural disasters over the years.
"Research makes life easier - everything we use in our lives today is a result of research. It allows you to dream, and with technology as the glue that keeps research together, it opens up endless opportunities in the education and health space," said Prof Van Greunen.
He also encouraged researchers to take the knowledge they have "beyond the journal", and highlighted the importance of community engagement in making research more relevant.
"The purpose of research is to improve lives. As researchers, we have a moral obligation to give back to society. We must take our knowledge to the communities and., prepare them to receive scientific information by telling them how it is relevant to them and how they can apply it in their daily lives," We also need to realise that we can also learn from our communities," she added.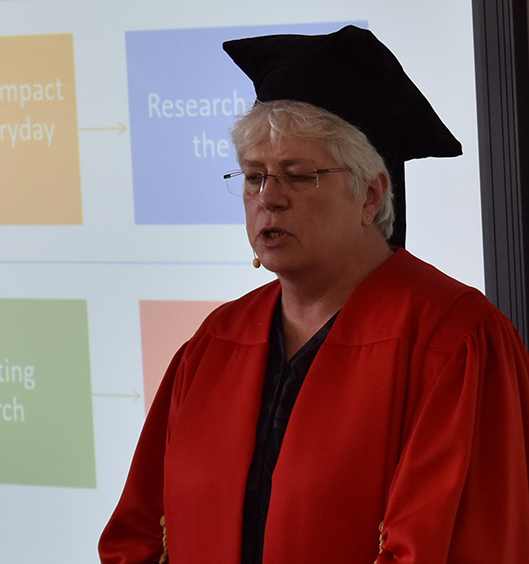 Prof Darelle van Greunen.