Dr Roksana Majewska, a postdoctoral fellow at the North-West University (NWU), has been recognised as a trailblazer and groundbreaker in the marine biology and diatomology fields.
At the recent Africa Genome Challenge 2021, Dr Majewska walked away with first prize in the Invertebrates and Microbes category.
The Africa Genome Challenge is spearheaded by Inqaba Biotec in an effort to celebrate the exciting milestone for genome research on the continent.
Dr Majewska received this award for her current research on the biodiversity, biogeography, and ecology of microalgae called diatoms – one of the most successful, abundant and species-rich groups of single-celled primary producers in the world. 
"I am glad that everybody's efforts paid off and that we will be able to have the genome of our sea turtle-associated diatom sequenced," says Majewska. 
"We hope that this study will be followed up by a larger project investigating the genomes and biochemical properties of the extreme habitat diatoms that is being developed in collaboration with Dr Marianne Pretorius from the NWU's subject group Biochemistry." 
She says the most rewarding part about her job is being able to contribute to scientific progress and through her discoveries and ideas. 
"In addition, when working on marine diatom species of whom less than 5% – or in some cases even less than 1% – are currently known, every new sample is a source of great excitement, surprise, and fresh motivation. It is like going on a new adventure each time I look through the microscope, and I love it."
Dr Majewska has dedicated years of her life to her research. She started working on diatoms during her master's studies and has not stopped since.
She says one of her long-term research goals is to design diatom-based tools that could be useful in assessing a host animal's health and marine ecosystem condition. "Even more so, I would like to unveil the secrets of hardly known microbes inhabiting unusual environments."
Follow these links to read and watch more about Dr Majewska's research on diatoms that live exclusively on sea turtles:
https://www.linnean.org/news/2021/06/16/sea-turtle-associated-diatoms-t…
https://brphycsoc.org/featured-sea-turtle-diatom-project/
https://sciencetrends.com/sea-turtle-associated-diatoms-undiscovered-di…
https://www.youtube.com/watch?v=QLuwq0KSGH8&t=340s
https://doi.org/10.1111/jpy.13086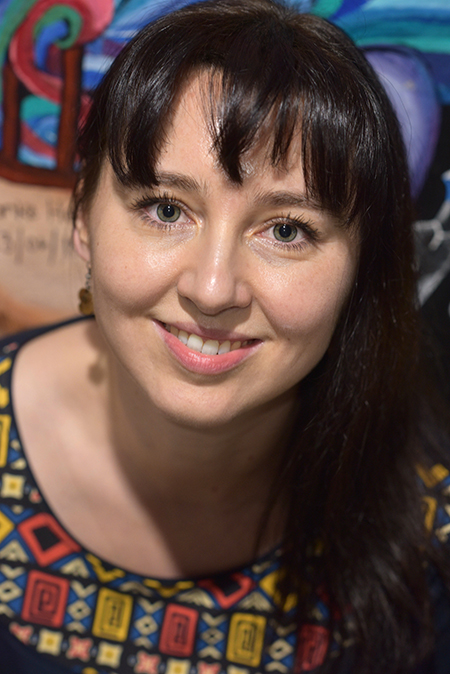 Dr Roksana Majewska.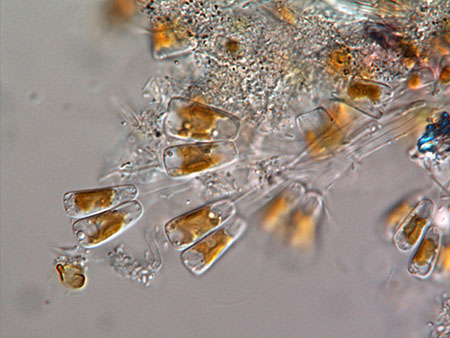 Figure 1: Diatoms attached to the skin scales of a loggerhead sea turtle (light microscopy).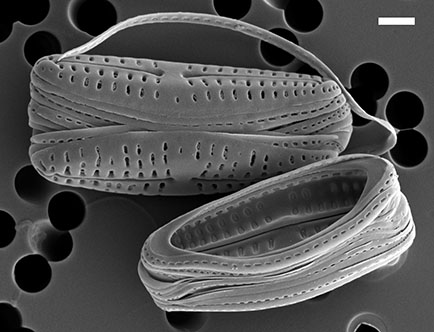 Figure 2: Shells of a sea turtle-associated diatom genus, Poulinea, discovered and described by Dr Majewska (scanning electron microscopy). Scale bar = 1 micrometer