FR Bezuidenhout, a senior commercialisation specialist at the North-West University's (NWU's) Technology Transfer and Innovation Support (TTIS) office, was recently awarded the Early Career Excellence in Innovation Management award by the Department of Science and Innovation (DSI) and the Southern African Research and Innovation Management Association (SARIMA).
He received this award during SARIMA's annual conference in Cape Town.
No stranger to excellence
FR has been part of TTIS since 2014 and is a true stalwart. Not only is he the initiator of the NWU Leopard's Lair innovation competition, but he has also been deemed the "go-to-guy" for developing business plans and commercialisation strategies.
In 2018, FR won a bronze medal at the Taiwan International Invention contest, and walked away with a prize at the China, Australia and South African innovation and entrepreneurship competition for overseas high talents.
More about the award
Each year all SARIMA members are invited to submit nominations for the annual excellence awards in research and innovation management.
The award for innovation management recognises excellence in commercialisation, and in particular the promotion of technologies and innovation within a university environment.
"I was nominated for my involvement in commercialisation, stimulating innovation within the university environment and marketing these technologies successfully," says FR.
According to Dr Janine Chantson, director of the TTIS office who received the award on FR's behalf, this is a first for the NWU.
"I am truly honoured and proud to have received this award," says FR. "Receiving recognition from an institution other than your own is always rewarding and makes the hard work worthwhile."
He says the TTIS team is exceptional and is truly focused on protecting and commercialising research.
"One of our main objectives is to constantly identify new opportunities to secure external funding and investment from industry, which is especially important at the moment, since universities are facing increasing financial pressure."
FR says he can't take all the credit for this award. "I would like to thank the TTIS team, as well as the Faculty of Engineering, with whom we work very closely.
"I would also like to extend a special word of gratitude to Dr Chantson for her continued support and for giving me the opportunity to perform."
More about the DSI and SARIMA
The DSI seeks to boost socio-economic development in South Africa through research and innovation. It has had a long-standing relationship with SARIMA and sponsors the excellence awards.
SARIMA brings together research and innovation management practitioners to strengthen these disciplines and institutional capabilities across the SADC region.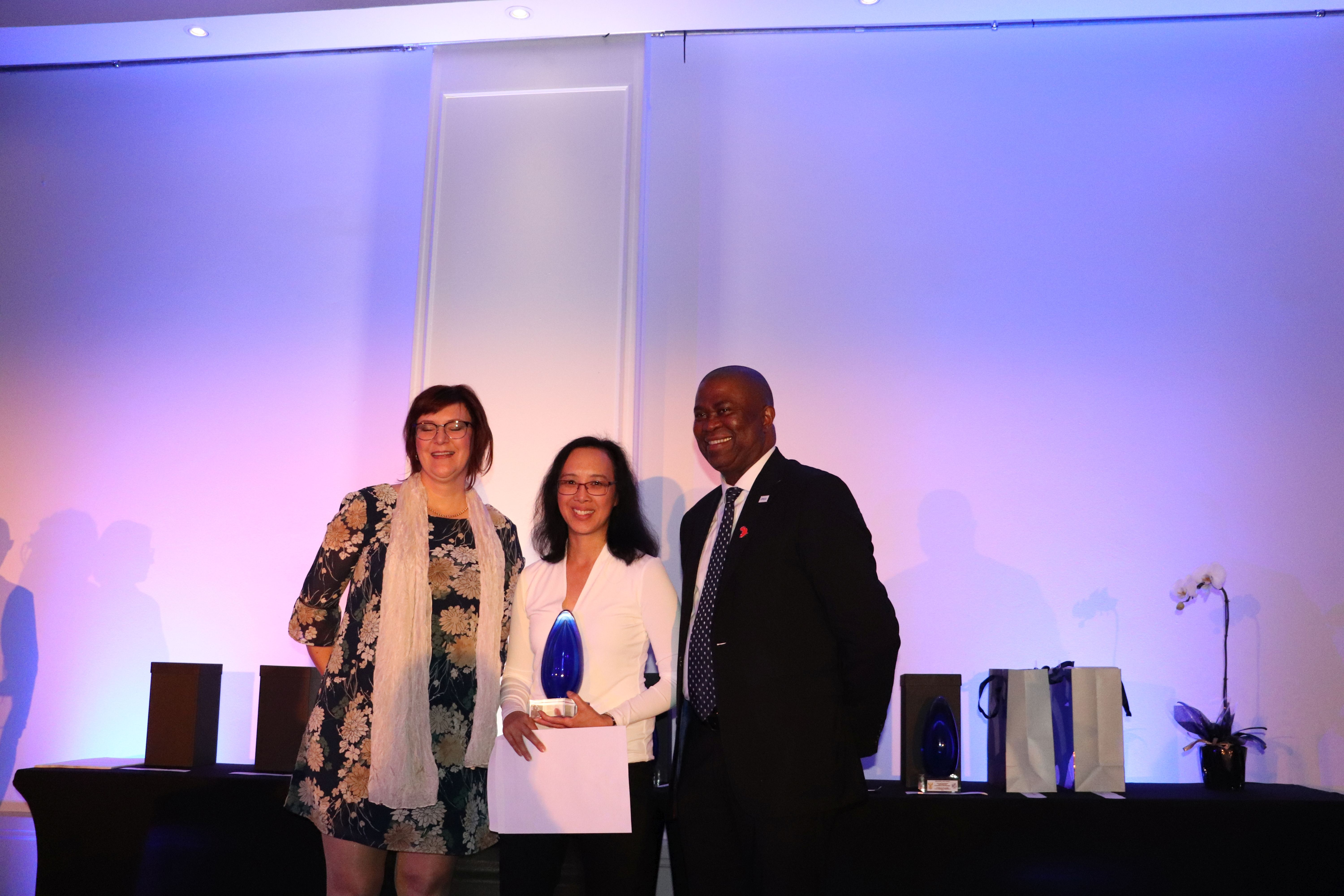 Dr Janine Chantson received the award on his behalf.