The North-West University (NWU) has once again showed why it's a scientific force to be reckoned with, when it walked away with a special achievement at the annual South African Science Forum.
The NWU's Preclinical Drug Development Platform received the award for the best exhibition which was recently held at the Council for Scientific and Industrial Research's International Convention Centre. More than 70 exhibitors presented their unique contributions to scientific research and innovation.
Prof Anne Grobler, head of the Development Platform said the forum gives international opportunity for dialogue on the role of science, technology and innovation in society. "This brought key players in science, technology and innovation together that included senior government leaders, academics, scientists, industry, and including civil society and students. A wide range of topics under the theme "stimulating discussion about science" enjoyed attention."
The forum was also an ideal opportunity to communicate the latest news on research and innovation and international science, promoting technology and innovation partnerships and cooperation.
Naledi Pandor, Minister of Science and Technology, reiterated her commitment to the forum and was actively involved in various discussions.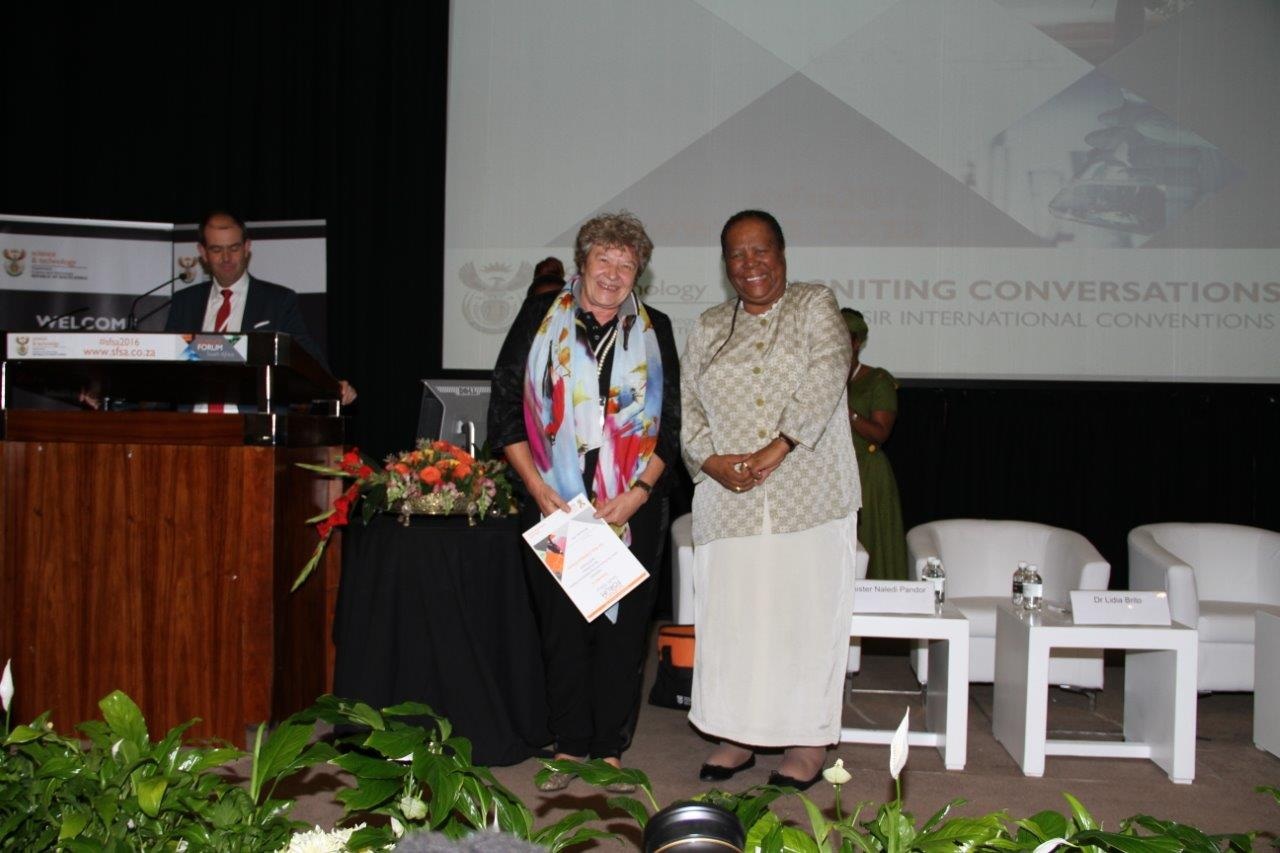 Prof Anne Grobler receiving an award from minister Naledi Pandor.