Caretaker coach Amos Xabanisa is brimming with confidence that the North-West University (NWU) football team is fully prepared to take on the challenges that lie ahead in the upcoming Varsity Football tournament.
In their bid to gauge their readiness, the team has engaged in a series of friendly matches. The NWU faced tough opponents, including Tuks FC, the Bafana Bafana team that recently participated in the Cosafa competition, and the SuperSport United FC MDC team.
Coach Xabanisa says the primary goal of these friendly fixtures was not just to secure wins, but rather to assess the team's overall preparedness for the Varsity Football tournament.
"I can confirm that we are ready. We are now working on fine-tuning the technical aspects of our game and ensuring that our players are in good physical condition."
Coach Xabanisa is excited about the NWU's opening match, which is set to take place on their home ground, the Mahikeng Campus Stadium.
They will be taking on the formidable University of Johannesburg (UJ) team.
UJ boasts an impressive track record, having been crowned champions in 2021 and finalists in 2022. Nonetheless, coach Xabanisa believes that playing on their home turf provides the NWU team with a significant advantage, both in terms of their passionate supporters filling the stands and the players' familiarity with the field.
"We have the unwavering support of our fans, and the players feel at home, which boosts their confidence. Playing home games also has a positive psychological impact on the team, which gives them the edge," he adds.
"The encounter will certainly be an intense battle of skills and determination. My players have been honing their abilities and working tirelessly to ensure that they can go toe-to-toe with UJ and, most importantly, secure a home win in our first game."
The NWU will take on UJ on 27 July 2023 at 17:00, and the game will be live-streamed on SuperSport.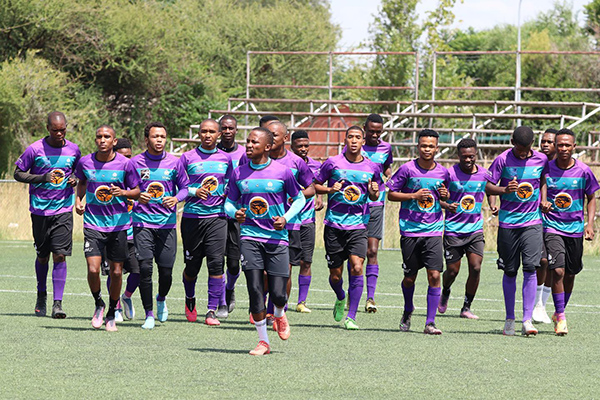 The NWU team is ready to compete in the 2023 Varsity Football tournament.