North-West University (NWU) professor in practical theology, Prof Vhumani Magezi, has been invited to be a global team member and key participant of the Lausanne 2024 Theology Working Group (TWG) Network conference. 
The TWG Network is a large and prestigious international evangelical forum that connects evangelical influencers around the world to focus on major issues facing Christians in the task of world evangelisation. 
Started in 1974 by Billy Graham, a prominent evangelical Christian figure, the movement draws its name from the first International Congress which was held in Lausanne, Switzerland, where over 2 700 participants and guests from 150 countries gathered to discuss and promote the cause of worldwide evangelism.
Prof Magezi is one of less than 20 influencers around the world selected to work with the core conference team.  This team will focus on theological reflection to inform the content of the 2024 conference, which will include creating a global coalition and movement of theology and mission in response to God's call to mission for the world of 2050. The last conference was held in 2010, in Cape Town.
 "I am elated by this huge responsibility and consider it a great honour and a special privilege to be able to be part of a group tasked to lead in theological thinking.  I sincerely feel it is my calling," says Prof Magezi.
In the lead up to the 2024 conference, Prof Magezi says the TWG Network will hold webinar meetings that will focus on enhancing theological discussions and reflections from April this year until 2024.  Theologians from regions such as the Middle East and North Africa, Russia and the countries of the former Soviet Union, Australia and the Pacific, North America, South America, Europe and the Caribbean will be invited to partake in these meetings. 
Prof Magezi says that the TWG Network also intends to increase the number of women and young theologians among them.
"One of our objectives is to identify younger theologians who can be initiated into the ongoing theological task and so prepare the way for continuity of this great work the Lord has opened up for us via the Lausanne Movement," says Prof Magezi.
 He adds that they have identified topical themes including what it means to be a church in the midst of Covid-19, the rise of nationalism and its impact on Christianity, gender-based violence, among others. 
"Our task is to tackle some of those issues and come up with clear theological perspectives and guidance on Christian thinking," he says.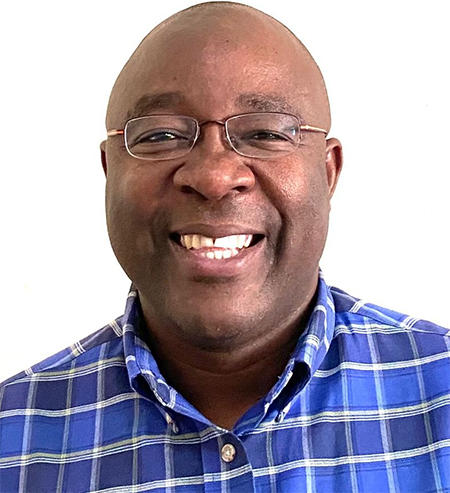 Prof Vhumani Magezi.