Dr Isabella Bonati, an international postdoctoral fellow at the North-West University's (NWU's) Faculty of Theology, will soon join a group of preselected researchers in Oslo, Norway, to attend the annual master class for applicants to the prestigious Marie Sklodowska-Curie Actions (MSCA) – Individual Fellowship Scheme.
The MSCA forms part of the European Union's Framework Programme for Research and Innovation, also referred to as Horizon 2020. The aim of the programme and the individual fellowships are to promote interdisciplinary research and international collaborations by means of research grants. MSCA fellowships are regarded as being among Europe's most competitive and prestigious accolades, aimed at supporting the best and most promising scientists around the world.
During Dr Bonati's visit to the University of Oslo she will meet with scholarly supervisors and international research groups with the aim of presenting her proposals for admittance to the fellowship. Because of the high-profile nature of the fellowship, the master class is expected to produce excellent applications and opportunities for sustainable collaboration between the applicants and the scholarly supervisors at the Norwegian institute.
More about Dr Bonati
Dr Bonati is a postdoctoral fellow in the School of Ancient Languages and Text Studies at the NWU's Potchefstroom campus.
She was invited to the MSCA master class because of the quality of her scientific profile, her academic research activity, and especially the relevance, originality and feasibility of her proposed research project. Her research project is entitled: "From Techne to Technology. Ancient Medical Vocabulary between Words and Concepts".
The study seeks to shed new light on medical ideas and their history through the study of medical words, thus illuminating the conceptual universe of ancient medicine by tracing the semantic development of medical terminology from the earliest known witnesses. The latter found in ancient Greek and Latin medical literature and in medical papyri from Egypt, to late antiquity or early medieval times.
More about the Marie Sklodowska-Curie Actions (MSCA)
The MSCA represents a set of major mobility research grants as created by the European Union to support research in the European Research Area (ERA).
Established in 1996 as Marie Curie Actions and known since 2014 as the Marie Sklodowska-Curie Actions, the fellowship programme aims to foster the career development and further training of researchers at all career stages. At present the MSCA is financed through eight Framework Programmes for Research and Technological Development (Horizon 2020) and belongs to the so-called first pillar of Horizon 2020, namely: Excellent Science.
Through this programme the Research Executive Agency (REA) has devoted over €6 billion to the MSCA.
* Marie Sklodowska-Curie is the Polish – and later French through naturalization – namesake of the programme and was the first female Nobel prize winner. The only person to win a Nobel Prize for contributions in two different sciences, namely physics and chemistry. She was also the first, and only woman, to have been awarded a Nobel Prize twice.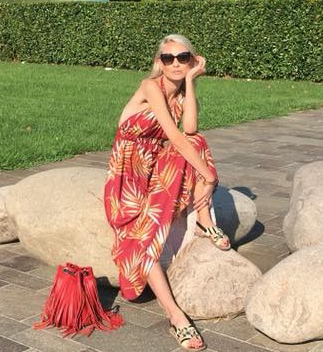 Dr Isabella Bonati