Staff members from the North-West University's (NWU's) Mahikeng Campus paid tribute to the outgoing vice-chancellor, Prof Dan Kgwadi, during the campus's annual staff year-end function.
Prof Kgwadi will be leaving the NWU at the end of January 2022 to join the Vaal University of Technology as its vice-chancellor.
Speaking on behalf of staff, Prof Dan Metsileng from the subject group Economics said, even though it was never an easy ride for Prof Kgwadi, he has achieved a lot and leaves behind a lasting legacy.
"You guided the campus as rector and later the NWU as vice-chancellor on a sometimes bumpy and difficult road, but you never faltered in your resolve. You tackled issues head on, always having the university and its staff and students in mind."
Prof Metsileng said it is clear from Prof Kgwadi's social media posts how much he cares for students and how many lives he touched within and outside the university. 
"The NWU family has entrusted the leadership of this family in your capable hands. As Patrick Lumumba once said – 'Time limits are good things. No matter how good a dancer you are, you must leave the stage'. Farewell Prof Kgwadi – the Mahikeng Campus wishes you good health and all of the best in your future endeavors.
You will always be the trusted ambassador of this family," concluded Prof Metsileng.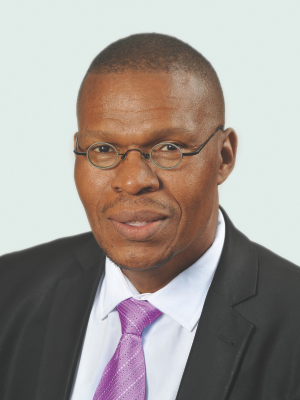 Prof Dan Kgwadi.